Office Staff | ECE | Kindergarten | 1st | 2nd | 3rd | 4th | 5th | Specials | Health Services | Custodial Staff | Food Services | Paraprofessionals | Support Staff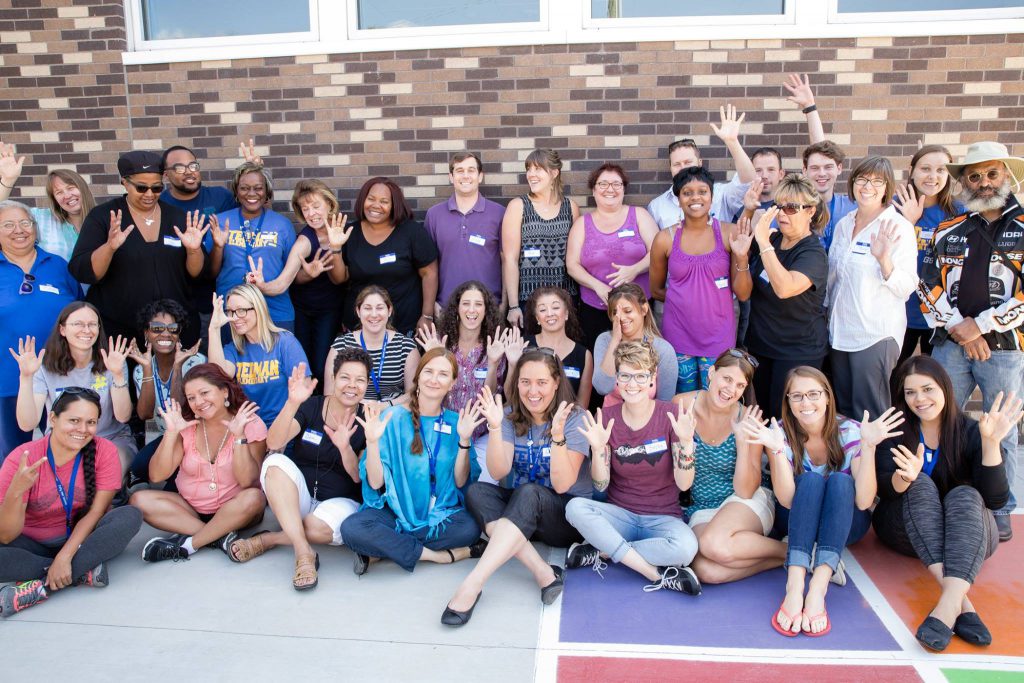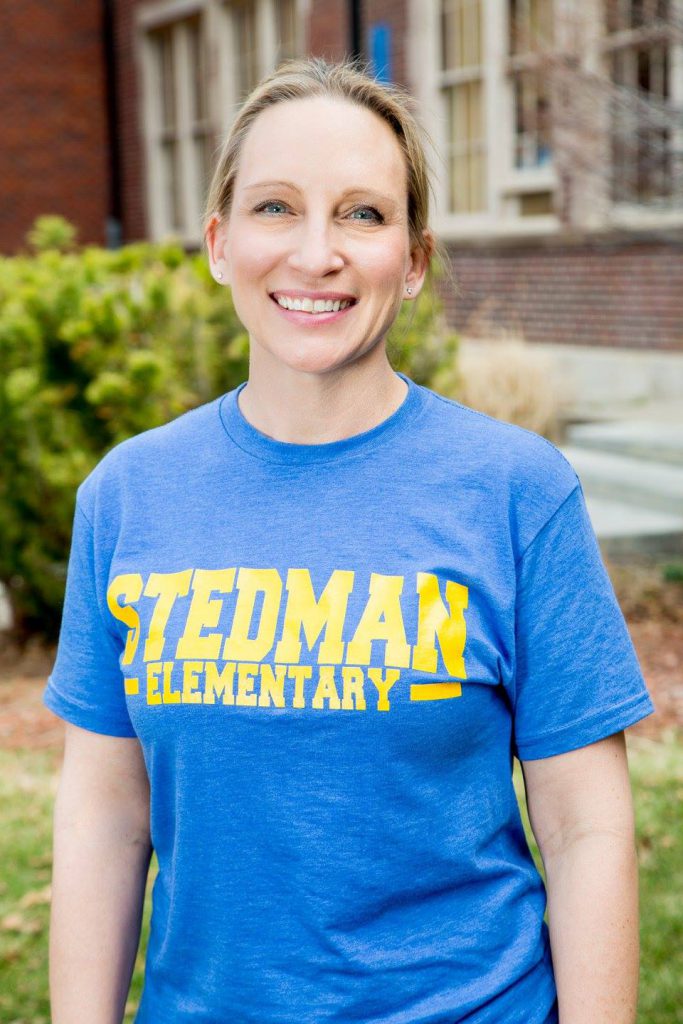 Melissa Peterson, Principal – Melissa_peterson@dpsk12.org
I am from Tucson, Arizona and I play for Team DPS, as the proud Principal of Stedman Elementary. I started my career in 1994 as a bilingual kindergarten teacher in Tucson Unified School District. Over the past 22 years, I have taught kindergarten, first grade, English Language Development and reading intervention in elementary schools. My experience as a leader includes being a Title 1 Facilitator, instructional coach, central office program coordinator for new teacher induction,  preschool director, teacher effectiveness coach and assistant principal. I moved to Denver in 2012 to join Team DPS and love working for this district. This is my third year as Principal at Stedman. Having been raised in the era of desegregation, a passion for public education and diverse urban schools defines my career as an educator and drives my commitment to closing the opportunity gap.  I deeply believe that it takes a village to raise our children and am thankful to be a part of a community growing together.
On a personal note, the greatest joys in my life are my two daughters, ages 15 and 11. My husband John and I love traveling and playing outdoors with our girls. I try to find time for yoga, stand up paddle boarding, reading and hiking.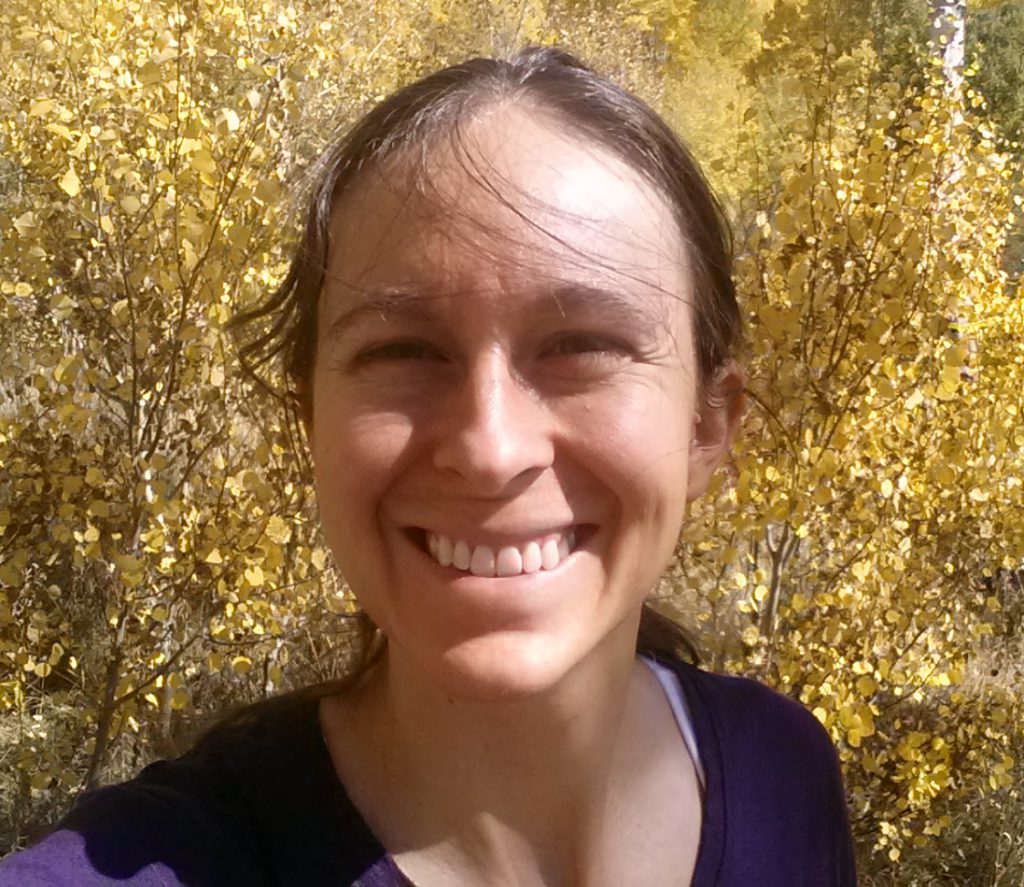 Emily Madison, Dean of Instruction – Emily_Madison@dpsk12.org
My name is Emily Madison and I am the Dean of Instruction at Stedman.  At school I go by Ms. Madison.  In my free time I love to spend time outdoors running, hiking, and gardening.  In the winter you can find me snowshoeing or curled up with a good book.  One of my favorite books is The Giver by Lois Lowry.  I live with my husband Chris, our dog Bashful, and we'll be welcoming a baby to our family in January!  This is my tenth year in education and my third year at Stedman.  Before coming to Stedman I taught 1st, 4th, and 5th grades and worked as a math interventionist.  I'm looking forward to a joyful year of learning!
Crystal Griego, Senior Team Lead Crystal_griego@dpsk12.org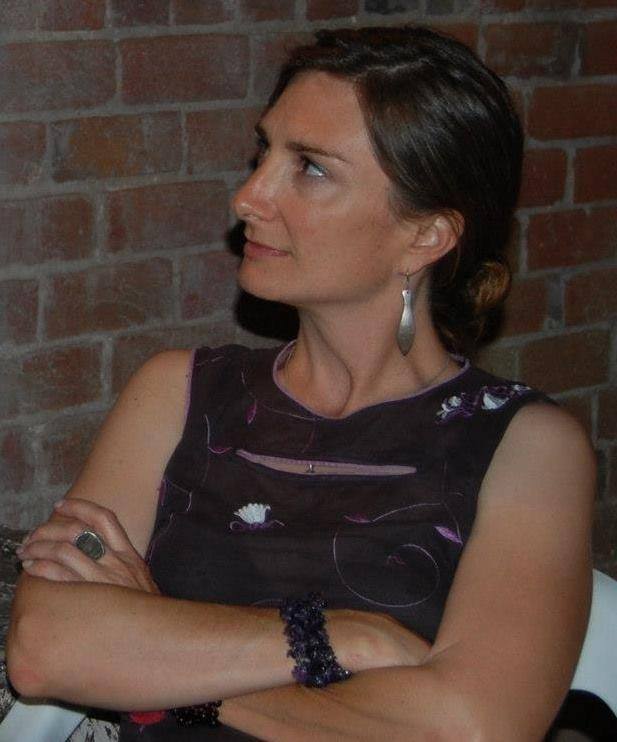 Sam Sims, Senior Team Lead Samantha_sims@dpsk12.org
I'm Samantha

Sims

, you know me around campus as "Maestra

Sims

." I am new to Stedman this year, am in the role of .05 Digital Literacy Teacher, and .05 Senior Team Lead, where one of my areas of focus is coaching the emerging dual language program. I love it! 
I moved here from Mexico City, where I worked for a social for-profit focused on visual literacy and tranformational dialogue. I trained the facilitators of the team, wrote new curriculum, and gave courses to teachers, government officials, bankers, parents, and kids.
Prior to that, I lived and taught in Tucson, Arizona, where I met Dr. Peterson, our amazing principal. In Tucson, I taught intermediate grades with a focus in special education, systems thinking, and student-generated learning culture. 
I am so grateful to be part of the Stedman team, and to be here in Colorado. I love reading (mostly non-fiction related to education or leadership), hiking (lots to do here!) and making art. 
Please introduce yourself if I haven't yet met you. I look forward to learning and helping others learn–Go Knights! 
Office Staff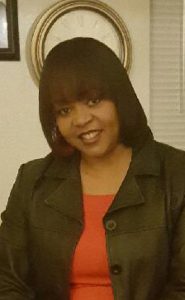 Rhonda Lee, Secretary – Rhonda_Lee@dpsk12.org
My name is Rhonda D. Lee and I'm the new secretary at Stedman Elementary. I started at Stedman in 2013 as a part of the cafeteria team but I always knew that I had more to offer. I've worked with children as a cheerleading coach, managed a beauty school and I have two beautiful daughters of my own. In my spare time I enjoy dancing, walks, and drawing. I'm glad I have the opportunity be a part of the Stedman front office team. GO STEDMAN KNIGHTS!!!!!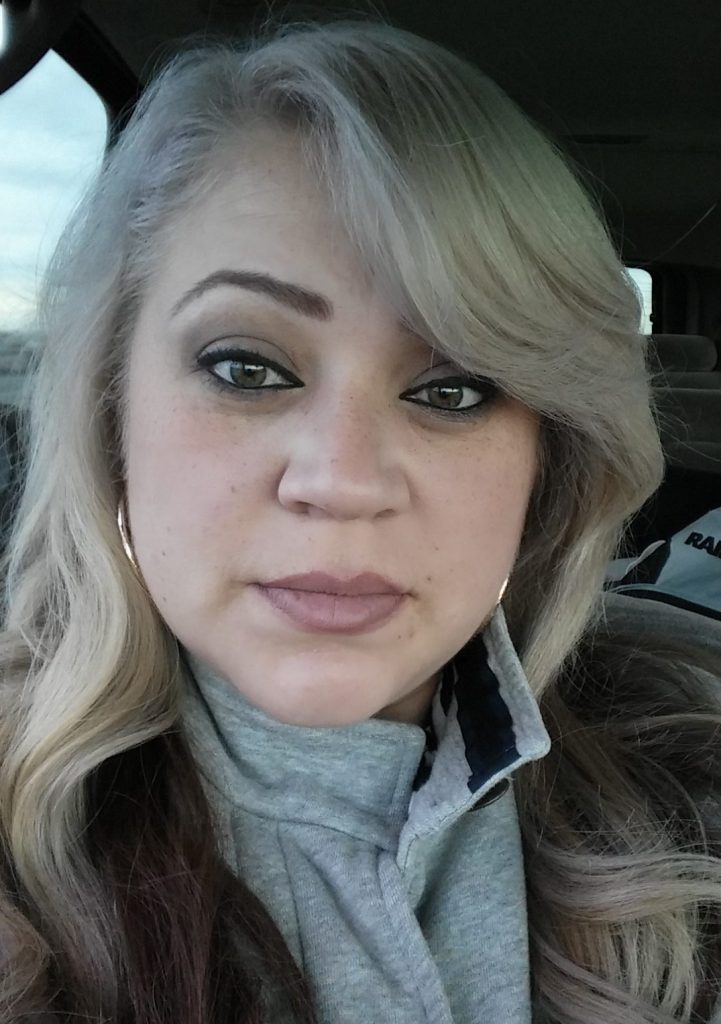 Guadalupe Torres, Secretary – Guadalupe_torres@dpsk12.org
Hello my name is Guadalupe Torres; I was born and raised in Los Angeles California, moved out here to Colorado in 2008.  I come from illegal parents who have raised me to work hard for what I want and to never give up on my dreams. My mother was a single parent and strong women whom I will always look up to for all that she has conquered and achieved on her own.
I am a proud mother of four children. I have a 21 year old daughter, and three sons, 19, 12, and 9. My little crew, as I call them, is all I have in this world and would do all that I can for the better of them.
Coming up in a rough neighborhood, I have managed to keep myself motivated to be the exception and always try to better myself. Moving out to Colorado was the best thing I could have done for me and my children. I am very proud to say that I am fortunate to be a part of a Great team here in Stedman Elementary School. I hope to bring new ideas and hospitality to our students and parents.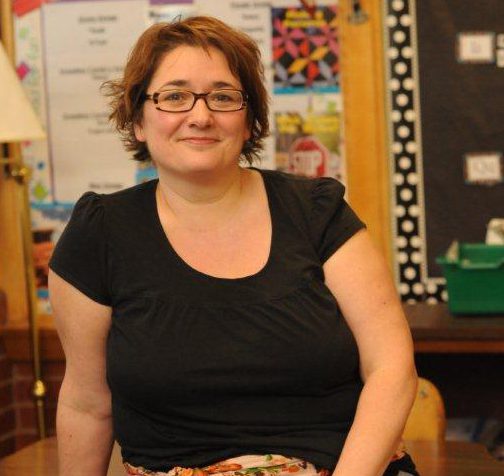 Jennifer Moran
(Full Day ECE 4, English) – Email: Jennifer_moran@dpsk12.org
I am a passionate person who tends to wear my heart on my sleeve.  I love animals and have two Boston Terrors (terriers). Stedman has been a part of my heart for over a decade.  I love this school and the families with all of my heart.  I became a National Board Certified Teacher with an endorsement in Early Childhood a few years ago and am looking to go back to get my Master's.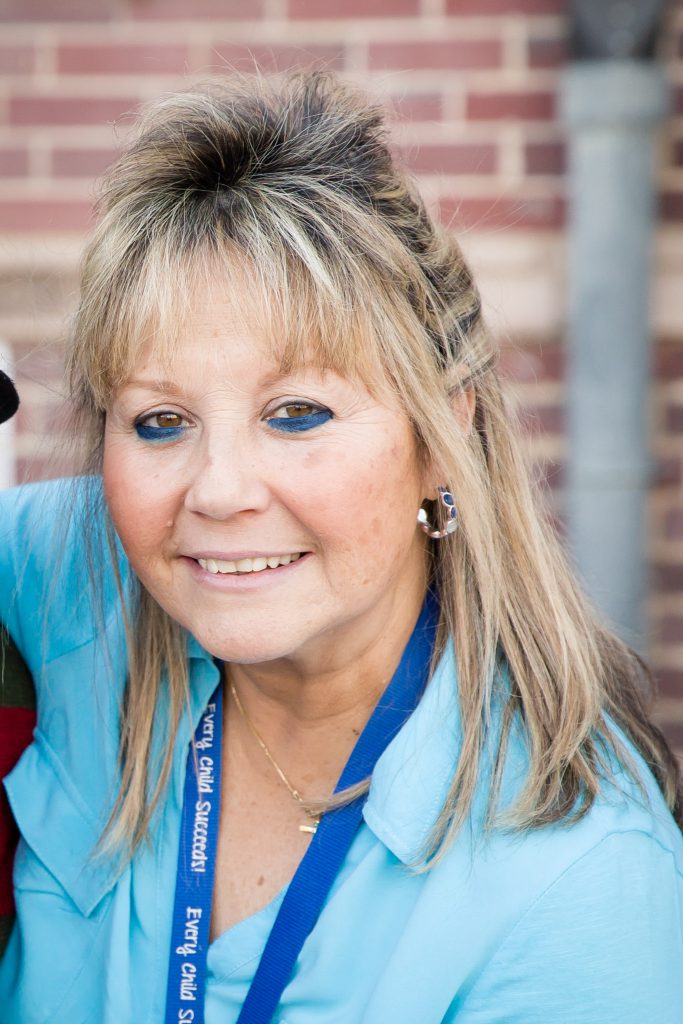 Isabel Stephenson (Full Day ECE 4, Spanish) -Email: Isabel_stephenson@dpsk12.org
My name is Isabel Stephenson and I am the teacher for the new ECE-4 Spanish Immersion program. I have been a teacher for more than 20 years and 17 of those have been with DPS.  I started as a Kindergarten teacher and then moved to ECE for the past 4 years while at Stedman.
I am from Venezuela, South America, but I have been in the USA for more than 30 years and became a US citizen. I am a mom and a proud grandma of 3 wonderful kids, one of them I raised since she was almost four and now she is almost 21.

In my "free time " I like to go to the gym to keep myself healthy, and I look forward to going to the beach during our breaks. I love teaching the little ones because you can always make a difference in their lives. I also know how hard it is to learn in another language, so it has been my passion to help ELL students go through this process. I enjoy teaching at Stedman and being part of the ECE team and the Park Hill community.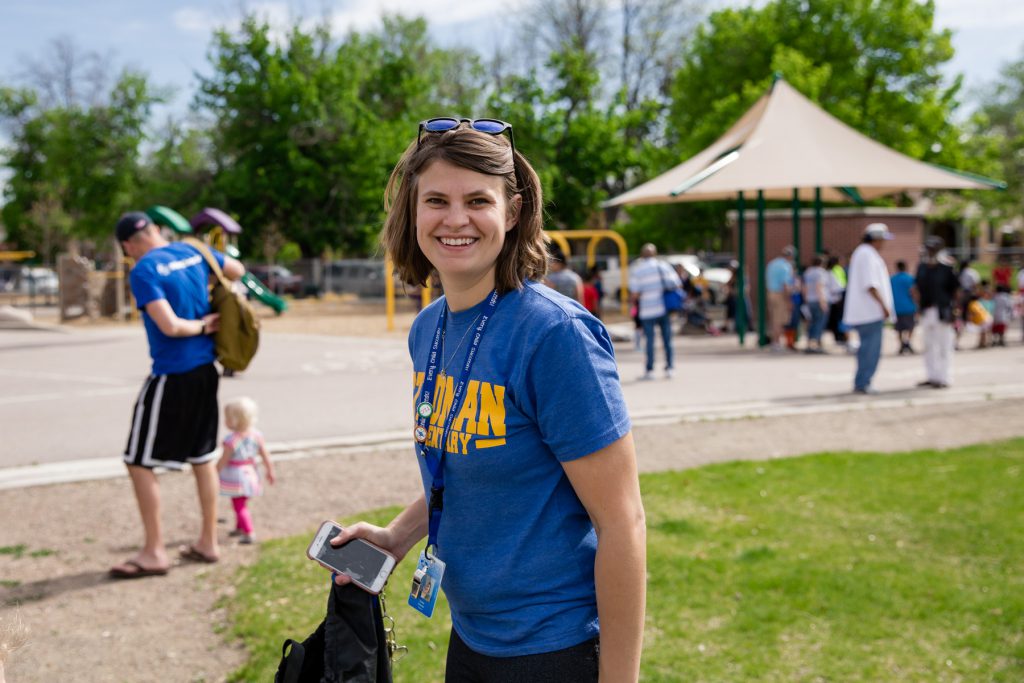 Erika Grimes (Half Day ECE 3 English, Half Day ECE 4 English ) – Email: Erika_grimes@dpsk12.org
I am lucky to be a native of this beautiful state of Colorado. I grew up on the West side of town, graduated from D'Evelyn High School before continuing on to Colorado State University. I received my BS in Human Development and Family Studies with an endorsement in Early Childhood Education. While at CSU, I was heavily involved in Student Leadership and Civic Engagement where I had many life changing experiences that furthered my passions for leadership, social justice, and community. I also spent every summer of my colligate years running a youth camp in Durham, North Carolina called Urban Hope. My love for children, families, and community is what drew me to education.  I was able to do my student teaching at Columbine Elementary and took my first job at Stedman in 2008. In 2015, I took on my first leadership role at Stedman as a Team Lead. I was able to stay in the classroom and teach, while serving on the leadership team. This year I am honored to be the ECE Team Specialist. I'm very grateful that I landed at such a rooted and beautiful neighborhood school that I've grown to deeply love.
I live in Park Hill with my 2 inspiring children Micah (5), Aniyah (3) and our lovely dog Daisey Mae. I love being a mom, and I believe motherhood has made me a much better teacher. I'm very happy to have my son Micah in my afternoon class this year! Being from Colorado, I love all things "Colorado" like hiking, skiing, camping and the Denver Broncos. I have coached basketball at Stedman ever since I've taught. When I'm not at work and not occupied with being "mom", you could find me in the outdoors, gardening, doing house projects, at community events, playing basketball (yes, there are grown-women's leagues!), or sitting at a quiet coffee shop reading or people watching…usually turns into the latter. I deeply value the families at Stedman and am proud to be a part of this community!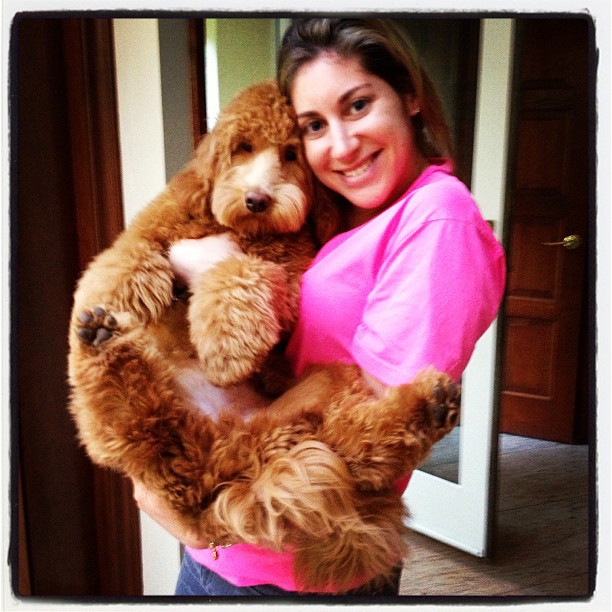 Nicole Lundberg (K/ADVK)- Email:  Nicole_Lundberg@dpsk12.org
I am excited to be joining the staff at Stedman Elementary this year! I will be teaching Kindergarten. My students call me Ms. Lundberg. I recently moved to Denver from New York City. I spent the last 6 years teaching preschool in New York. I have a dual Masters degree in Early Childhood General and Special Education from Bank Street College.  I graduated from Washington University in St. Louis in 2007. I am the oldest of four children, and I am hoping to get a dog soon! I enjoy reading, cycling, and spending time with friends and family. One of my favorite books is "The Power of One" by Bryce Courtenay.
Elena Galvez-Iglesias (K/1 Spanish) –
Amalia Shelffo (1st/2nd) – Email: Amalia_Shelffo@dpsk12.org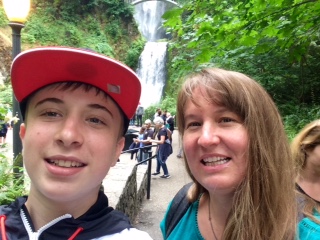 Molly Eldredge  (2nd/3rd ELA-S)- Email: Molly_eldredge@dpsk12.org
My name is Molly Eldredge. The students call me Señora Molly. I am so excited to be teaching 2nd/3rd grade ELA-S this year at Stedman. In my free time I like to spend time with my family and friends, be in mountains, garden, and read. One of my favorite books is "Peace Like a River", by Leif Enger. I live with my son, Francis, who is a student at East High School and our energetic dog, Daisy. My highlights of teaching have been working with students and their families and having the great joy of watching them learn and grow.
Tommy Williams (1st/2nd) – Email: thomson_williams@dpsk12.org
Dawn Romero (3rd) Dawn_romero@dpsk12.org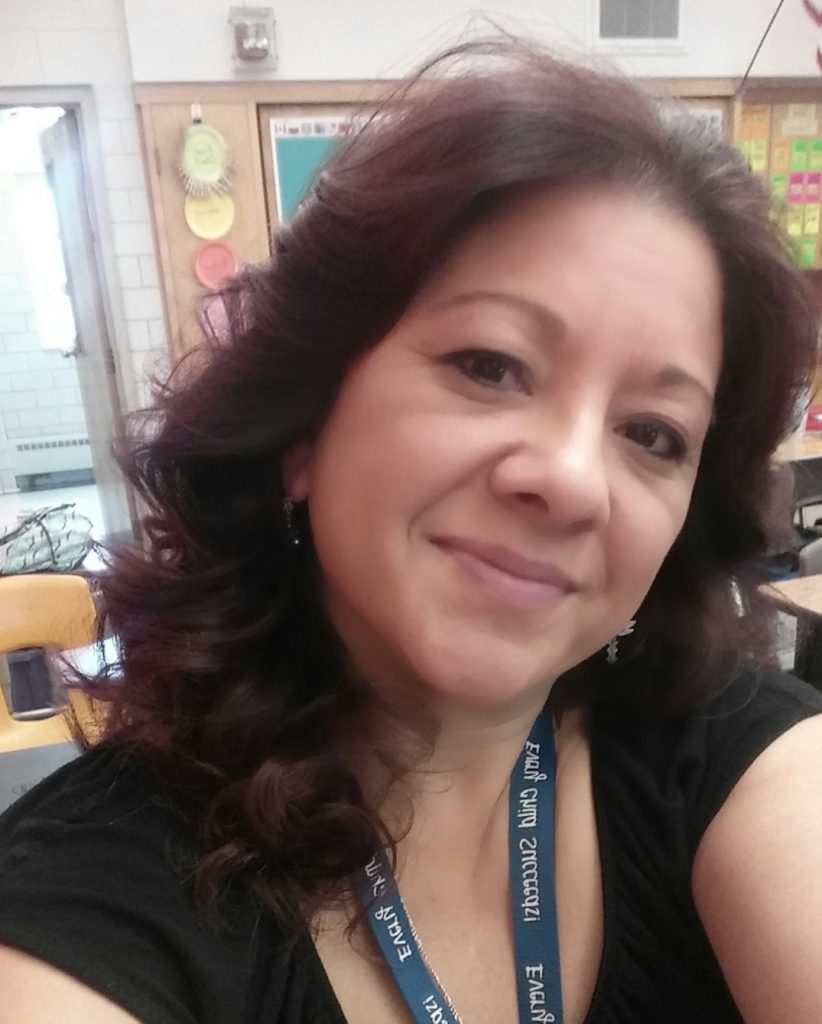 Lucy Gonzales (4th/5th ELA-S) – Email: Lucy_gonzales@dpsk12.org
Hi…My name is Lucy Gonzales and I am the 4th /5th grade ELA-S teacher. My students call me Ms. Gonzales or Ms. G. I have been teaching for 20 years, with 4 of those at Stedman and I Love my job. I have always wanted to be a teacher for as long as I can remember. I have 3 adult children who have blessed me with 6 grand daughters. I am a native of Denver, Colorado, and I love going camping and enjoying all sports (especially the Broncos)! One of my favorite books is a 4 book series that includes "The Giver" because it really makes you think about society and how people are judged and treated. It teaches you about people's special abilities and how they use these abilities. I believe that all people are doing their best to live up to their potential. I always live by the Golden Rule…Do Unto Others As You Would Have Them Do Unto You! Please say hello if we happen to pass in the hallway and always share a smile with a stranger…it could change their whole day for the better! We are all going through something in life! Attitude of Gratitude…Always!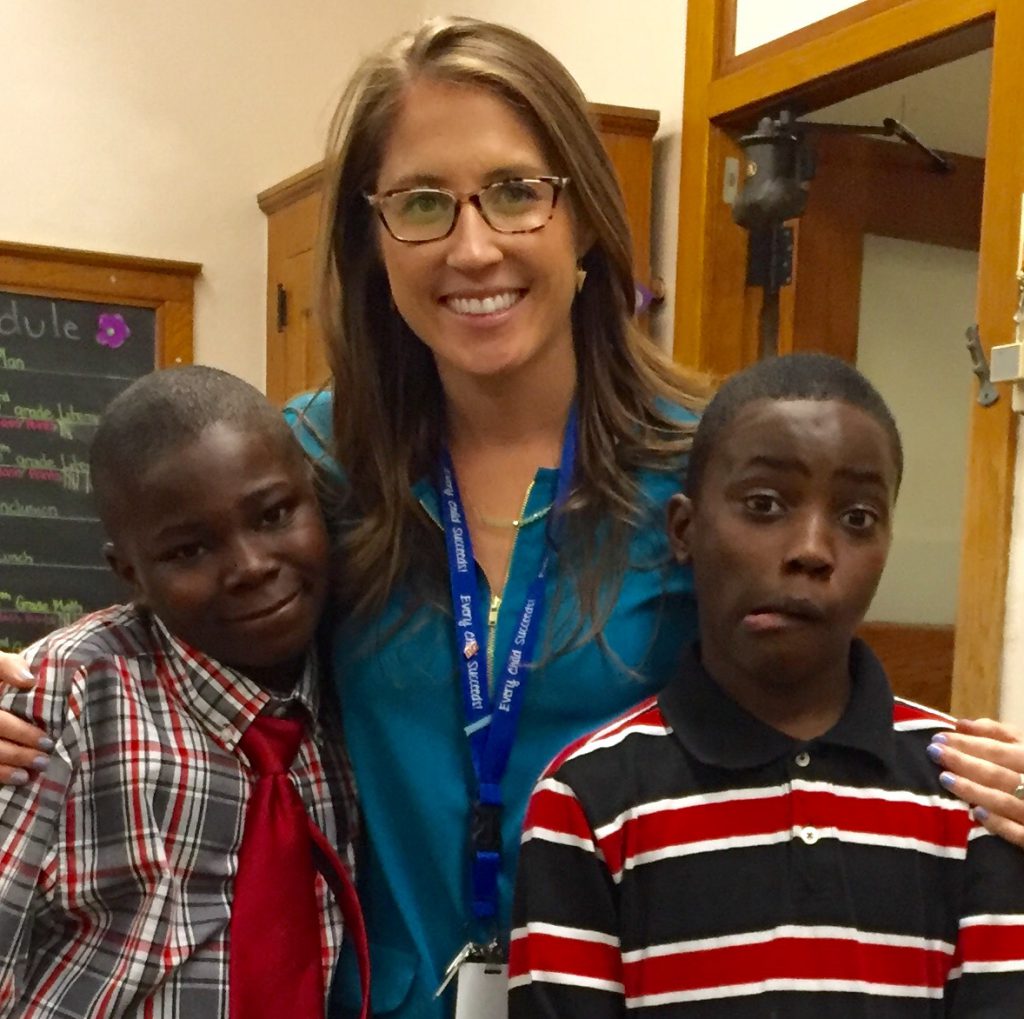 Dixie Neely (4th ELA-E) – Email: Dixie_Neely@dpsk12.org
Students call me Ms. Neely , and I am a Special Educator in the morning and 4th grade teacher in the afternoon.  In my free time I enjoy reading, playing volleyball, skyping with my niece, going up to the mountains, and traveling. A book I love is the new Harry Potter book, "The Cursed Child"!  My family all lives far away from Colorado but they come out to visit me and I travel to see them often. My sister (who is pregnant with her second child), her husband, and my 2 year old niece live in North Carolina and my parents live in Mississippi. 
This is my 2nd year at Stedman and 4th year in DPS. My teaching career started in Thailand in 2012 when I taught English for a year in small town called Sam Phran.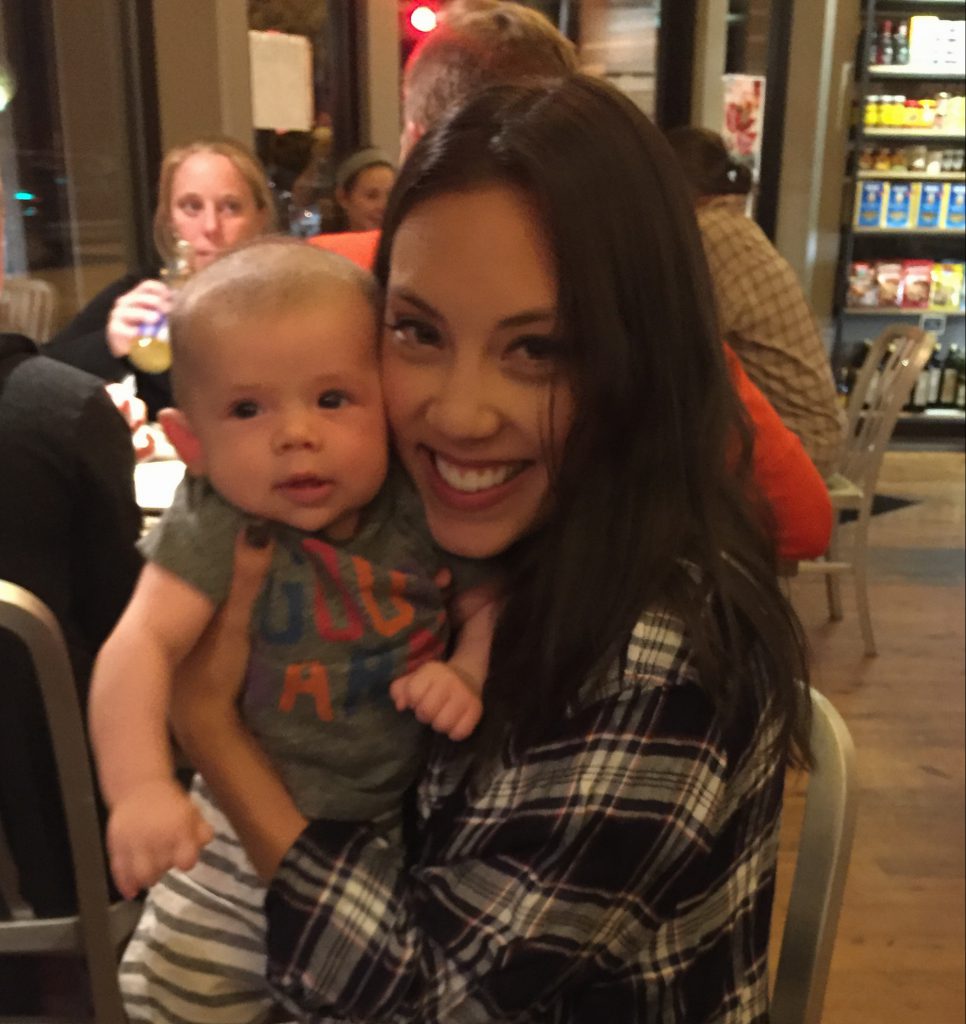 Megan Walsh (4th ELA-E)- Email: Megan_Walsh@dpsk12.org
My name is Megan Walsh and this is my second year at Stedman, and my ninth year in the classroom! I teach 4th grade literacy in the morning, and I am home in the afternoons with my three month old, Lincoln. 

I am a Denver native and DPS alumna. I attended Colorado State University for my undergrad and am currently working on my Master's of Education at University of Colorado-Denver. 

My husband is also in Education; he is an assistant principal at a Kepner Beacon Middle School in DPS. Lincoln is our first child and we have two big dogs. I enjoy spending time with my family, traveling, and READING! 
Fifth Grade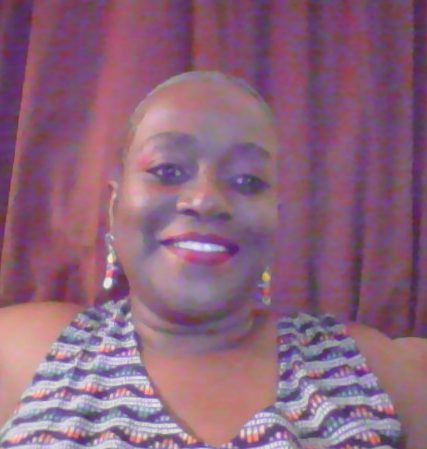 Shawanda Buggs – Email: Shawanda_buggs@dpsk12.org
My hometown is Chicago, Illinois (though I grew up in Denver and am a product of the Denver Public Schools). I graduated from the University of Northern Colorado's Center for Urban Education with a Bachelor Degree. My favorite quotes include "You will not leave my classroom the same way you entered" and "Represent yourself well". (-Mrs. Shawanda Buggs)  When not at work I enjoy spending time with my wonderful husband Bryant and beautiful children (Kimani, Kylee, Quentin and Adia), reading, writing, watching movies, listening to music, singing and organizing things constantly! I am a teacher because  I believe in being a blessing in the lives of those around me; the gift of learning is to be shared by all and my love for teaching is the gift I give to students so they too can grow to "represent themselves well" in society.
Specials Teachers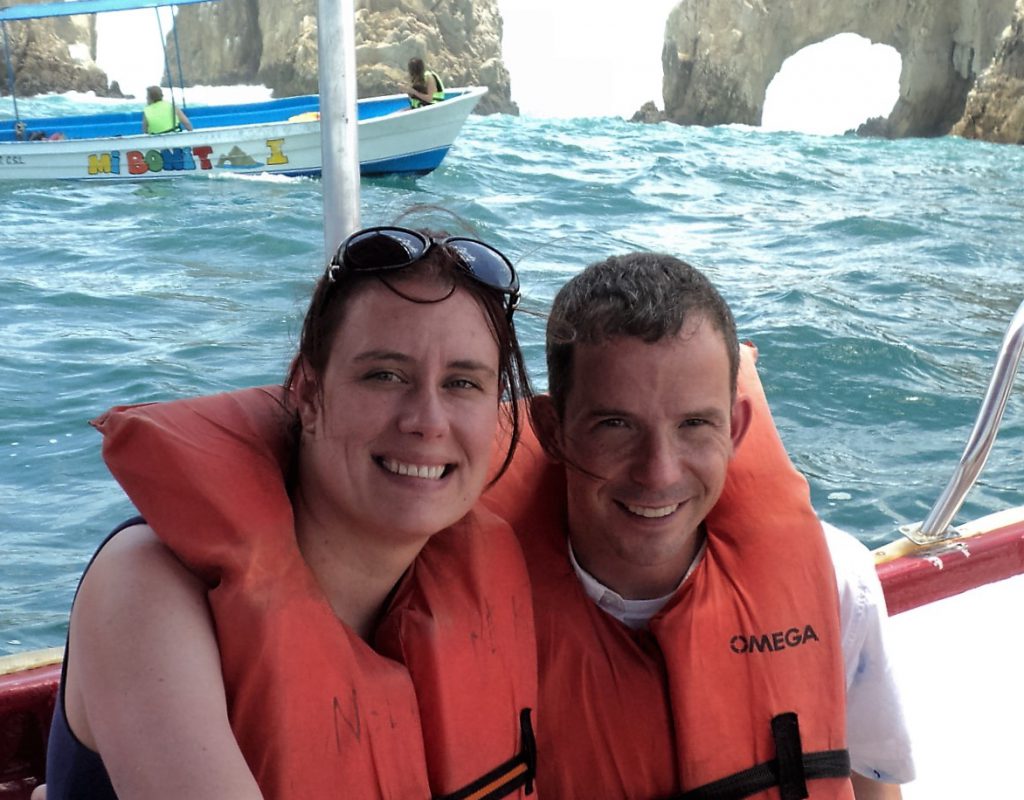 Clint Moore (Music) – Email: Clint_Moore@dpsk12.org
My name is Mr. Clint Moore, students call me Mr. Moore or Sensei "if I am running the Recorder Karate Dojo."  My job at Stedman is music teacher and playground duty Master.  I teach instruments, voice, general music, appreciation for the arts, culture, and of course how to have fun.  In my free time I enjoy fishing, ice fishing is my favorite.  I also really love spending time with the love of my life Mrs. Moore and our two kids, David and Cora.  I love tinkering on my classic Bronco, spending time with friends, playing music when I can, and flying helicopters.  I love lots of books, some are Chickenhawk, The Jungle, and Goodnight Goodnight Construction Site.  My family includes my mom who will come to all of the school's concerts, my wife Rachel, my son David who is in ECE across town, Cora my 2 year old daughter, and my cat Pinky.  My dad lives in Texas and I try and talk to him as much as I can.  He is my mentor and my friend.
Some of my career highlights are when my student scored 1s at CHSAA Large Group Contest when I taught at Fort Morgan High School.  I spent the majority of my teaching career at Henry World Middle School.  I am Level 1 IB trained, and have Level 1 World Music Drumming training as well.  While at Henry my students participated in Denver Citywide Marching Band, Citywide Honor Band, and CHSAA Large Group Festival.  While at Henry I took a year and a half break and became a helicopter pilot for the Colorado Army National Guard, I came back to Henry and taught AVID, Technology, World Music Drumming, Band, Jazz Band, and Orchestra.  I left Henry due to budgeting and moved to Place Bridge Academy where I taught Choir and General Music.  After PBA I taught At McGlone Elementary School and had to leave due to family constraints.  I worked for a while in corporate America and deployed with the Army after which I got the best opportunity of my life, long term sub at Stedman.  I have never felt so connected to a community.  I felt at home the first day I walked in.  Thank you!!!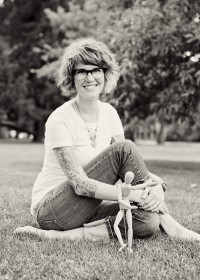 Becky Bechthold (Visual Art) – Email: rebecca_bechthold@dpsk12.org
I'm originally from the Midwest, growing up in Minneapolis and spending summers with my extended family in North East Iowa. I learned to love the outdoors because of camping, swimming in the Mississippi River, and roaming the countryside. After moving to Colorado 17 years ago, my love of the outdoors has only grown. Escaping to the mountains for a hike or a weekend camping trip are among my favorite activities. I landed in Denver about 9 years ago, and enjoy all the city's museums, art walks, and local culture.
I received my Bachelors of Fine Arts, with an emphasis in painting and Art Education, from Metropolitan State University of Denver. Through my studies at MSU Denver, I had the opportunity to participate in several arts programs that allowed me to travel as I learned. Some of which include Plein Air Painting at Georgia O'Keefe's Ghost Ranch, and studying abroad focusing on photography and Renaissance art in Florence, Italy.
I have always had a passion for teaching and sharing my love of art with others and I am thrilled to be a part of this incredible community.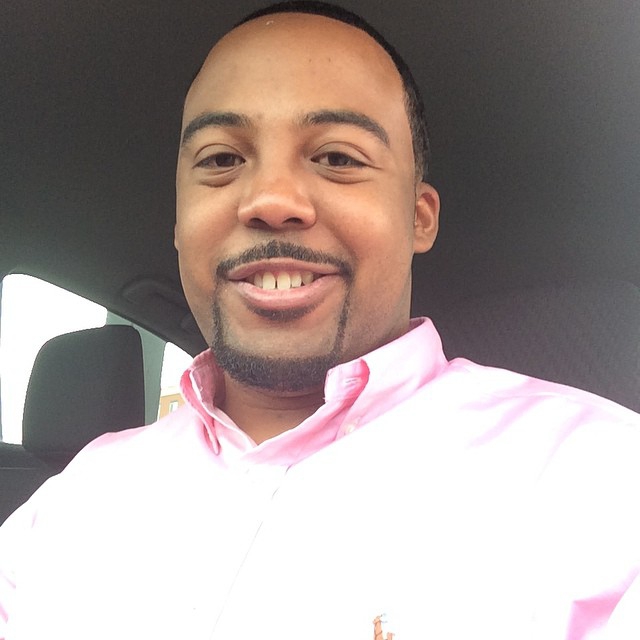 Jeremiah Holmes (P.E.) – Email: Jeremiah_holmes@dpsk12.org
My name is Jeremiah Holmes. I graduated in from Metropolitan State University Of Denver with a Bachelors Degree in Human Performance and Sport. Students call me Mr. Holmes or Coach Holmes. In my free time I enjoy working out and attending concerts, fishing and attending sporting events. Thus far in my career, as native of Park Hill my highlight is getting the opportunity to return to my elementary school as a teacher. Go Stedman Knights!!
The Purpose Driven Life is my favorite book because it has brought a lot of inspiration to my life. This book has also really challenged and motivated me to serve and help others who cross my path in life.
Crystal Griego, Reading Intervention
Samantha Sims, Digital Literacy
Staff
Dominique Edmonds, Restorative Approaches Coordinator
Dixie Neely, Mild Moderate Special Education (see above for bio)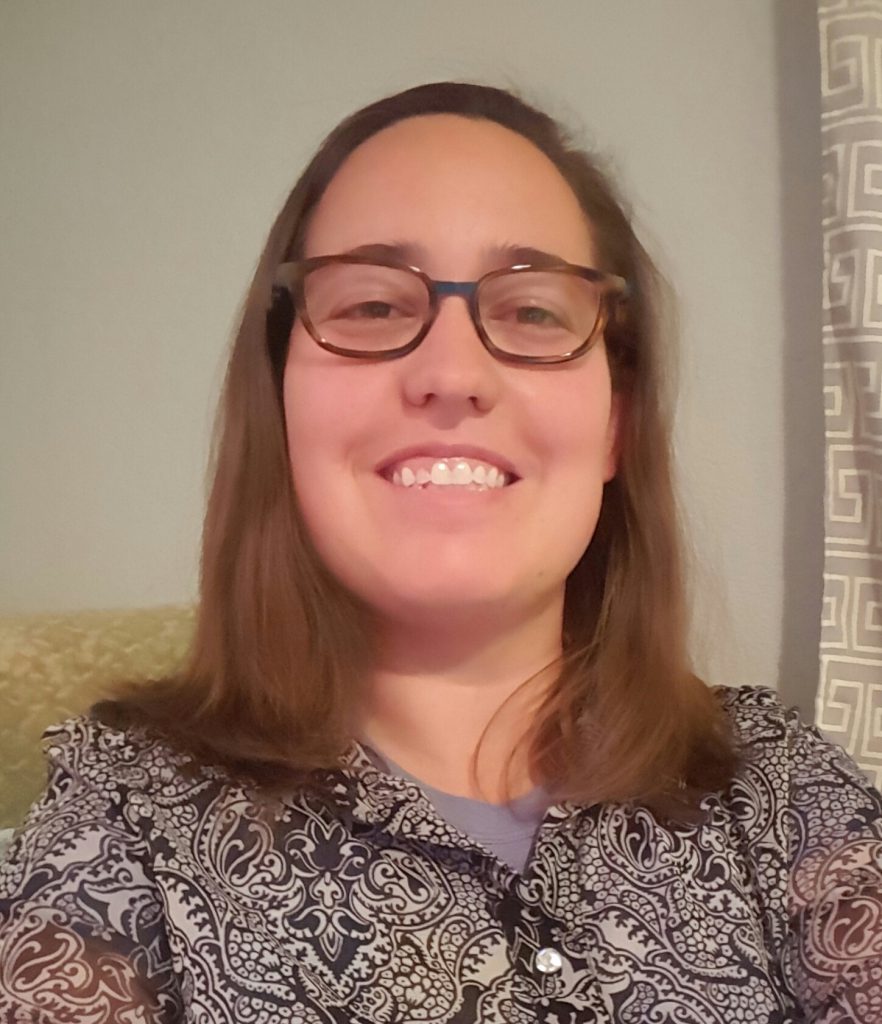 Robbie Eliott, Mild Moderate Special Education
I started my career as a paraprofessional, working at a residential child care facility. It became apparent that teaching was a passion and I got my license as a Special Education Teacher. I have been serving in that capacity for the last 10 years, over 5 of which have been with Denver Public Schools. Recently, I obtained my administrator's license and have been taking on leadership roles at Stedman as part of my next journey. I have been proud to serve the Stedman community since 2015 and look forward to continuing to serve this wonderful school.
Lisa Buffington, Speech/Language
Amy Barrett, Gifted/Talented
Lydia Xentaras, Nurse
Lisa Strassburger, Psychologist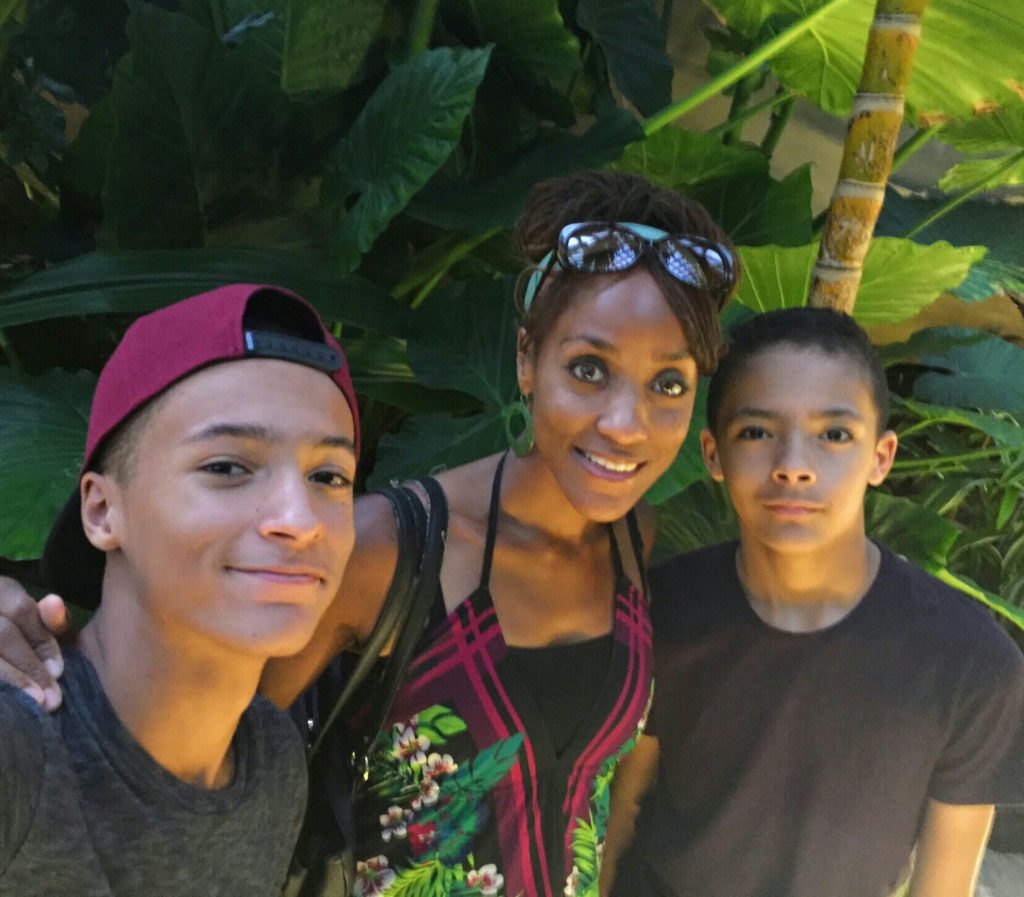 Jacquie Van Horne, Play-Based Therapist, MA, LPC-C, R-DMT(cand)
Students call me Ms. Jacquie! I am so happy to be the Stedman Psychotherapist offering Play-based Therapy as well as Expressive-Arts based Therapy. I am also the community and family liaison. I am so excited to be here on staff full time now, Mon-Fri 

8am-3pm

. I love the Stedman community and so happy about my role expanding this year and being able to serve our families and Stedman community even more. 
In my free time, I like to spend time with my sons who are also DPS students at DCIS (Denver Center for International Studies) in the Baker community. We are all so excited to be a part of the DPS community. I love to teach parent/child music classes through a curriculum called Music Together and I am also an Afro-Caribbean Dance teacher. I enjoy performing in the community with various theater and dance companies in the community, including Cleo Parker Robinson Dance for the holiday show, "Granny Dances to a Holiday Drum" and a multi-cultural mutli-media, avant-garde theater arts company called Transition Theater. I also enjoy performing as a vocalist here in town throughout the year. I love life and I love people and am thankful for everyday so I give my best everyday. ROCK ON STEDMAN and DPS!!!
Susan Chenoweth, OT/PT
Ericca McCutcheon, Math Fellows Coordinator
Math Fellows: Mahasin Ibrahim, Cordellia Harrison, Tyshia Seldon
Facilities Manager: Matthew McKenzie
Manager: Annalisa Simmons
Mary De La Torre (ECE 4 Spanish) – Email: Maria_delatorre@dpsk12.org
Jose Tardio (ECE, ELA) Email: Jose_tardio@dpsk12.org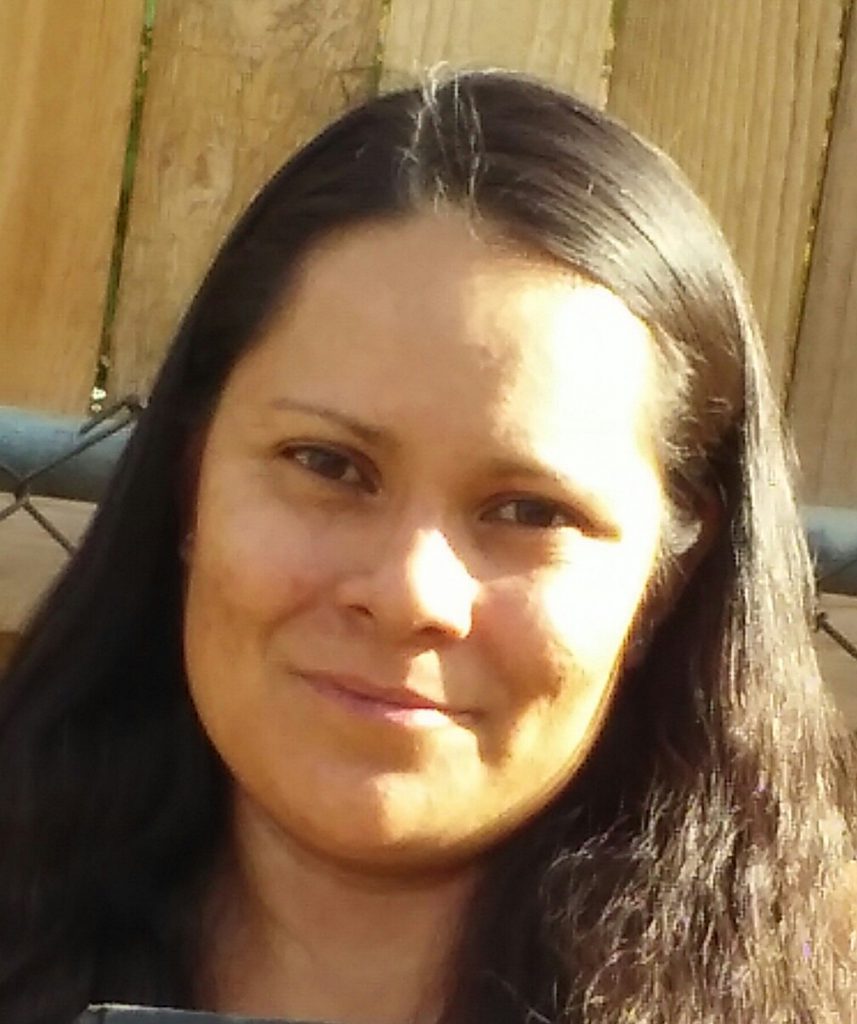 Alicia Vasquez (ECE 3,4) Email: Alicia_Vaszquez@dpsk12.org
Students call me Ms. Alicia or Ms. V and I am the ECE 3s & 4s Paraprofessional and Stedman Garden Coordinator. In my free time I enjoy the outdoors, fishing with my children, watching movies as well as spending time with my family laughing!
Two books I love are "Corrie Ten Boom" and "The Hiding Place". I love dearly my two children Maximiliano and Issabella and I love being a Team Player for Stedman Elementary!
Sarah Rayburn (ECE 4) Email: Sarah_rayburn@dpsk12.org
Aaron Graff  (SPED) Email: Aaron_graff@dpsk12.org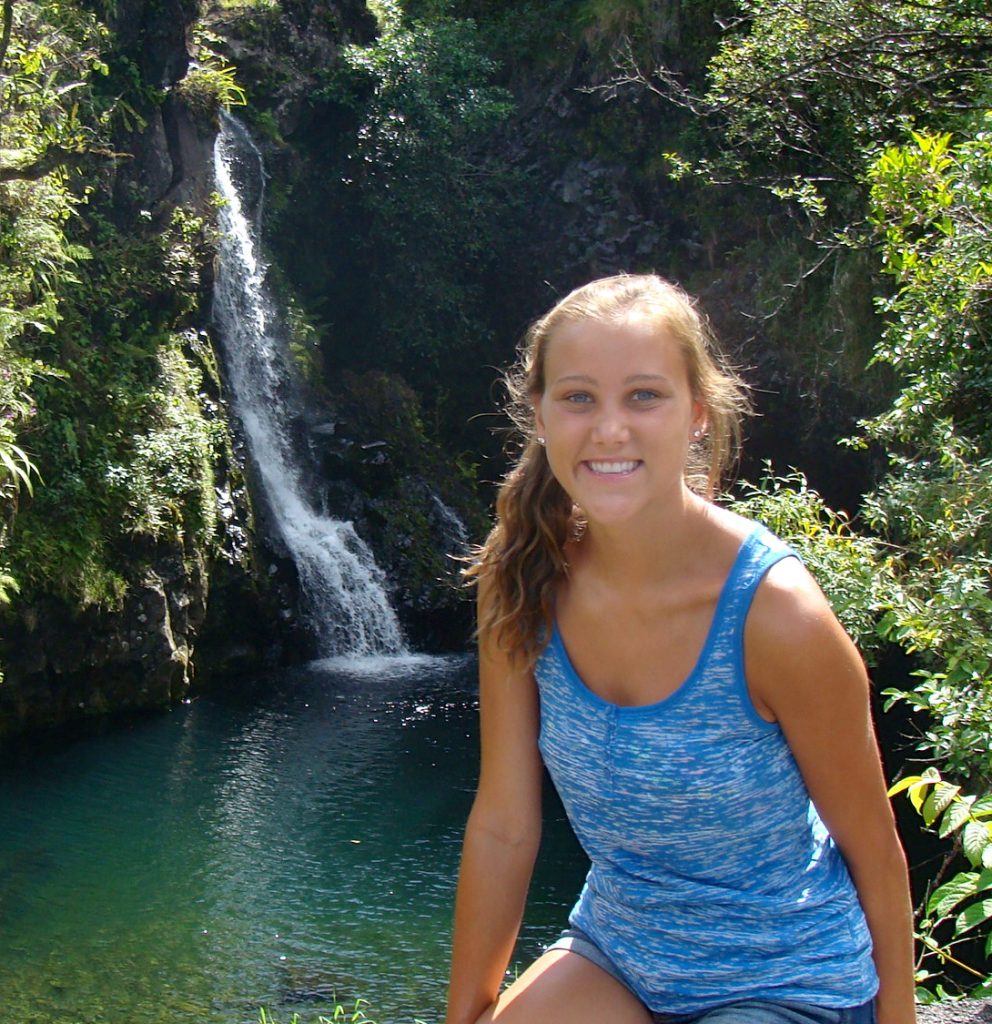 Cassidy Burke, Email: Cassidy_burke@dpsk12.org
Students call me Ms.

Cassidy.  I am a

 Paraprofessional Intern, and I will be beginning my student teaching residency in January.  In my free time I enjoy hiking and being outside. A book that I love is "Invisible Man", by Ralph Ellison  In my family, I have a younger brother and an older sister.  In my pursuit of becoming a teacher, I am eager and excited to learn everything I can! 
Andrea Stemple, Email: Andrea_Stemple@dpsk12.org
Jan Watkins, Health Tech Para, Email: Jan_watkins@dpsk12.org
Summer Scholars 
Ebony Moore, Email: emoore@scholarsunlimited.org