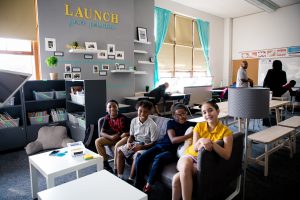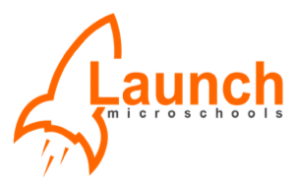 Stedman Elementary is excited to announce a new partnership with Launch microSchools to better serve our students. Launch microSchools's mission is to create an exceptional school experience with students and families who deserve better. In our pilot year, Launch@Stedman we will be working with a class of about 25 3rd through 5th graders and their families to develop students' leadership and academic skills. We will do this with
    

low educator-student ratios (1:12) resulting in tons of small group and one-on-one instruction to meet students where they are;

    

family and community participation in the development of their students by helping create ideas on how to best grow their students skills, connecting learning to the culture of their family and community, and offering opportunities for students and guardians to build and strengthen their relationship with school and each other;

    

rigorous, cohesive, and individualized instruction that combines all content areas, social-emotional learning, and cultural and identity development to foster students who see themselves as leaders in their community (class, school, family, neighborhood, or beyond).
Ultimately, Launch microSchools hopes to grow its model and partner with additional DPS communities, families, and schools who are looking for innovative ways to support their families and students' development.