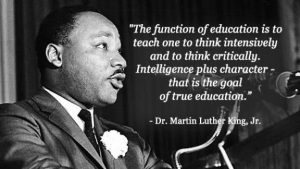 Today we celebrate Martin Luther King, Jr. We continue to be grateful for his legacy and the changes for which he worked and sacrificed to see. We continue to pursue equity and justice as a community.
Intelligence and character are what we seek at Stedman. We know there is a long road ahead of us as we pursue our dreams, but we know we are on the right road.
Thank you, Dr. King. We thank you.