Vision: We, the Stedman community, embrace our diversity and are committed to excellence in our instruction and our quest for wisdom, so all students will achieve academic growth and personal success.
Mission: As life-long learners, we strive for excellence in everything we do while respecting our diverse Park Hill community. We care about each other and make a difference.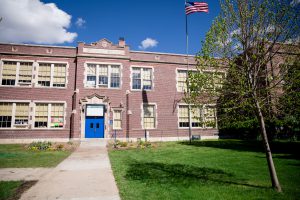 Stedman Elementary School is an historic neighborhood school with deep roots in the Park Hill community. Our school has served generations of neighborhood families with a history of strong parent involvement.
Stedman is a Dual Language school which  means we offer two programs: English or Spanish Immersion. Your child may choose either program, while children from both programs share recess and specials classes together.
Please explore our website to learn more about us!