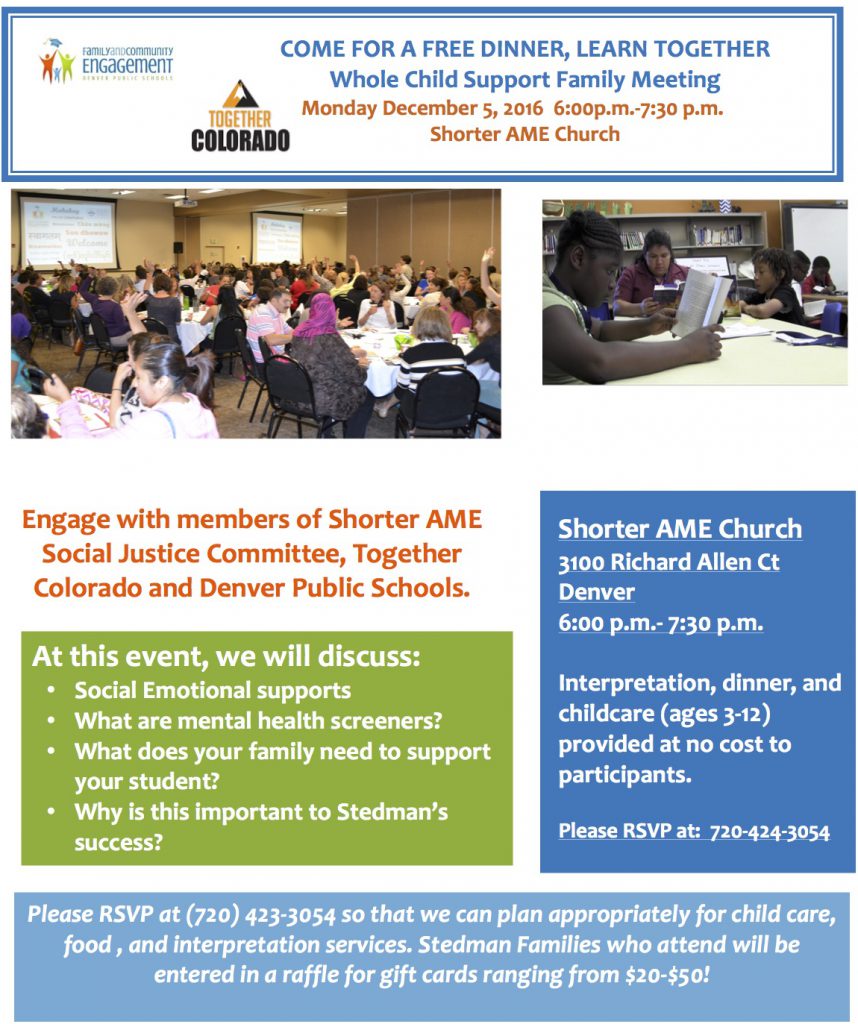 Monday, December 5th, 6-7:30pm
Come engage with our Stedman Community, Denver Public Schools, Together Colorado, and the Social Justice Committee at Shorter AME to discuss supporting the Whole Child.
**Free Dinner, Childcare, and Interpretation Services Provided**
Location: Shorter AME Church, 3100 Richard Allen Ct, Denver, CO
Please RSVP at (720) 423-3054 so that we can plan appropriately for child care, food , and interpretation services. Stedman Families who attend will be entered in a raffle for gift cards ranging from $20-$50!