This year (for the '22/'23 School Year), we are trying out a new – optional – program where families can purchase a school supply box that has been specifically put together for each grade level. This is completely optional and purchased through an outside organization. Families are still welcome to purchase their own items from the supply list below corresponding to their child's grade level. However, if you are interested in purchasing a pre-made school supply box, orders must be placed before June 12. See below for more information on how to do that.
Este año (para el año escolar '22/'23), estamos probando un programa nuevo, opcional, donde las familias pueden comprar una caja de útiles escolares que ha sido preparada específicamente para cada nivel de grado. Esto es completamente opcional y se compra a través de una organización externa. Las familias aún pueden comprar sus propios artículos de la lista de suministros a continuación correspondiente al nivel de grado de su hijo. Sin embargo, si está interesado en comprar una caja de útiles escolares prefabricada, los pedidos deben realizarse antes del 12 de junio.
School Supply Lists By Grade Level:
Listas de útiles escolares por nivel de grado: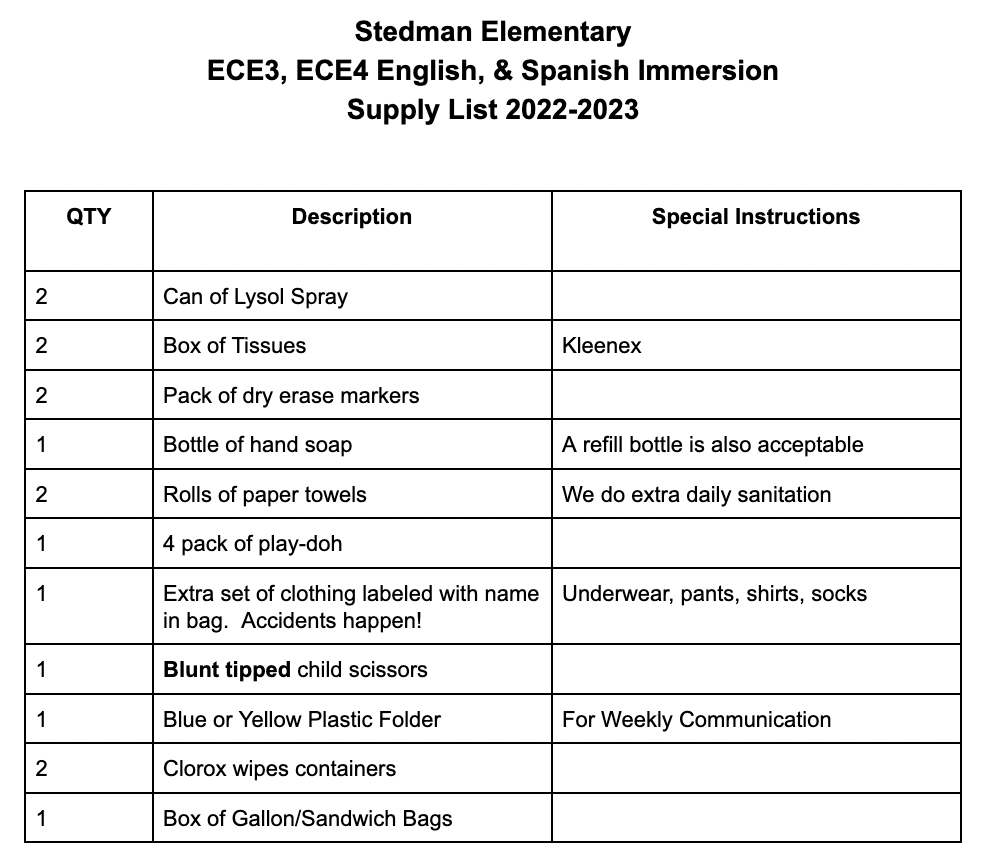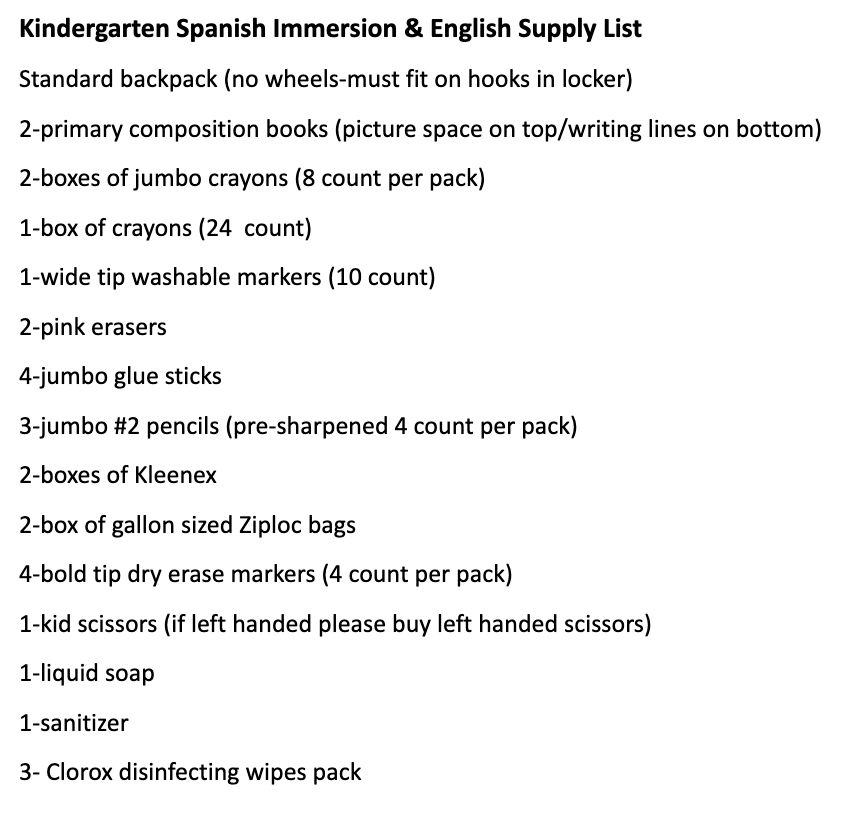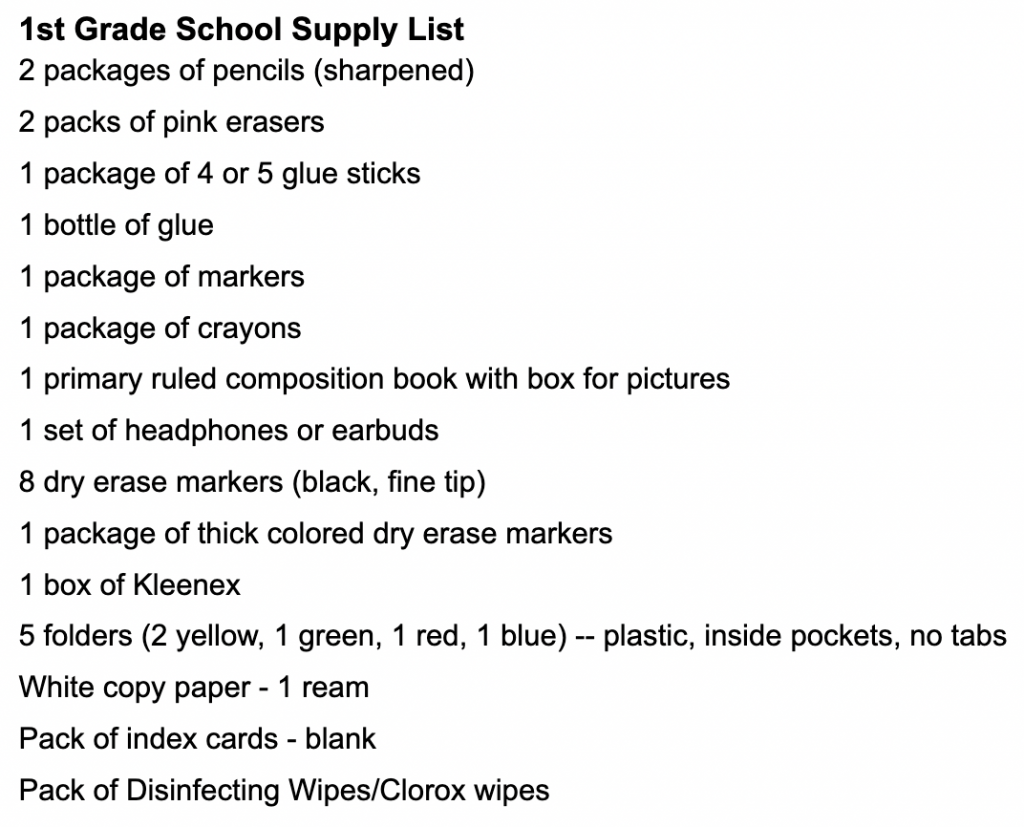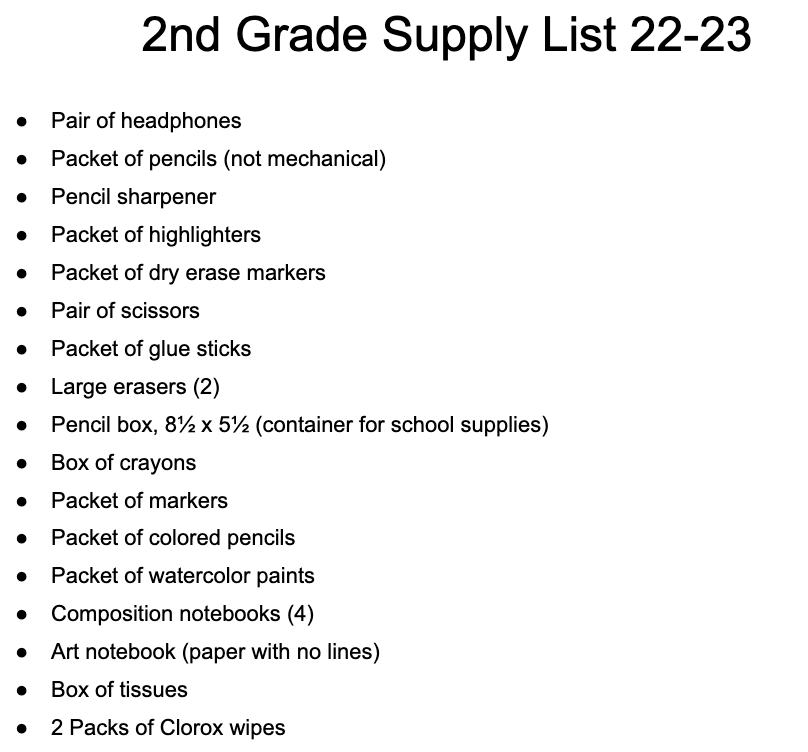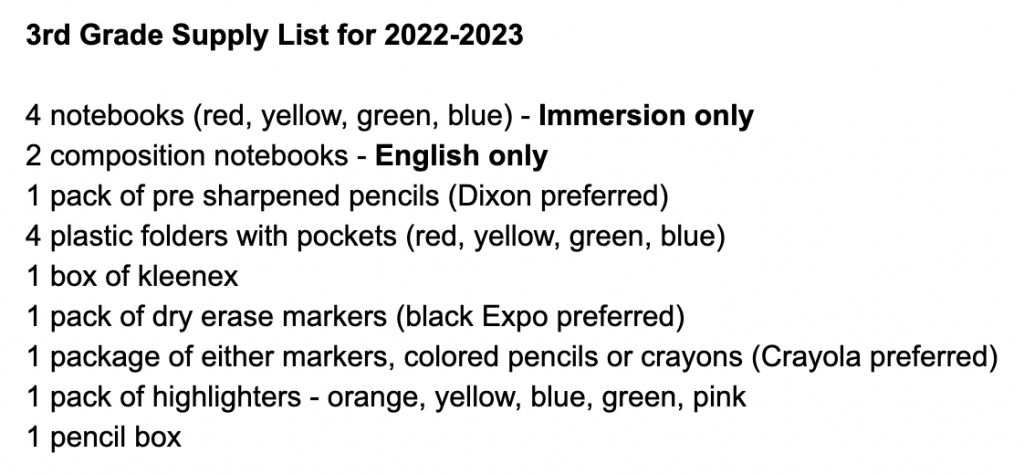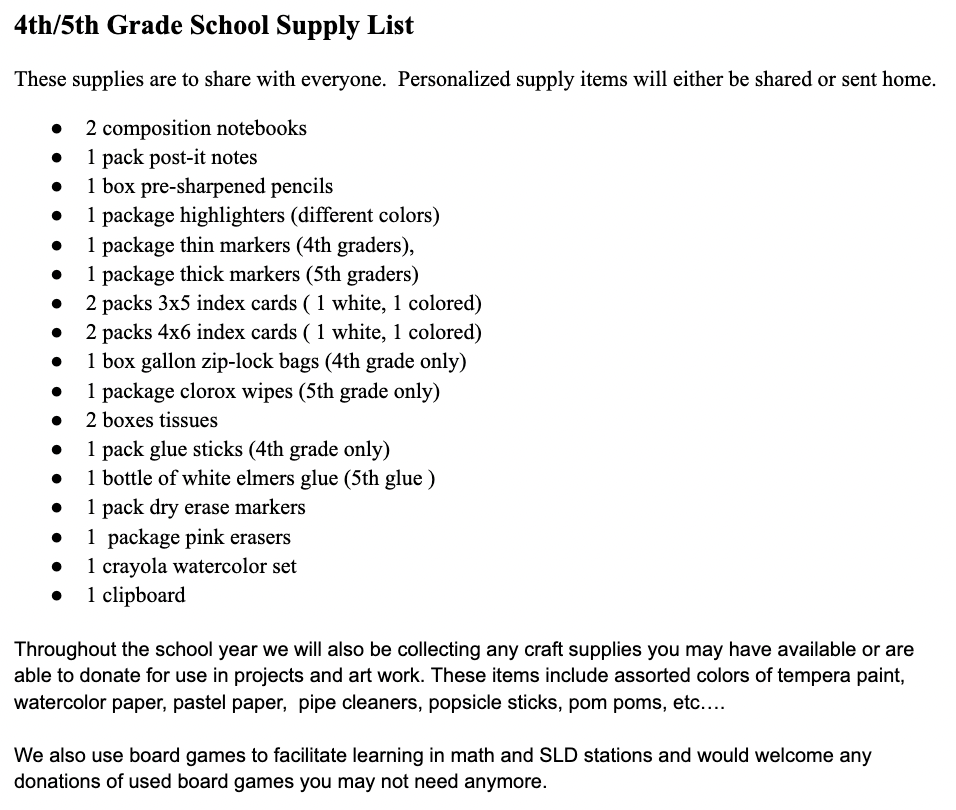 Pre-packaged School Supplies For Sale (Order by June 12)
Supplies will be delivered to your child's classroom prior to the first day of school! Go to www.educationalproducts.com/shoppacks
Enter the school ID, STE210 (3 letters/3 numbers)
Follow the directions to complete your order.
Keep your online confirmation as your receipt.