Are you interested in learning more about Stedman's Spanish Immersion program? Join us over Zoom (at this link) on Tuesday, January 24th at 5:30pm. We will have staff member from the DPS Multi-Lingual Education department walking us through programming and what you can expect as a parent/gaurdian.
**Did you miss this? View a recording of the session here!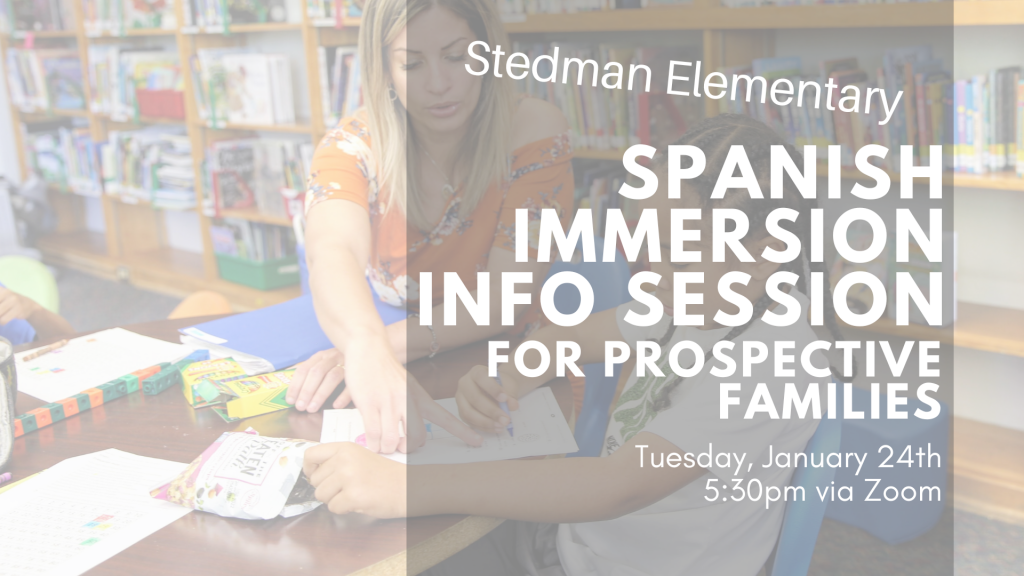 ¿Está interesado en aprender más sobre el programa de inmersión en español de Stedman? Únase a nosotros a través de Zoom el martes 24 de enero a las 5:30 p. m. Tendremos a un miembro del personal del departamento de Educación Multilingüe de DPS guiándonos a través de la programación y lo que puede esperar como padre/tutor.