JOIN US!! PTA Meets the first Wednesday of every month in the Auditorium at 6pm. See you there!
Would you like to sign up to receive emails during the 2022/2023 School Year? Click HERE.
Paying Membership Dues? Click HERE!
Interested in donating? Click HERE! ("Select Make This A Monthly Donation" to make even more of an impact!)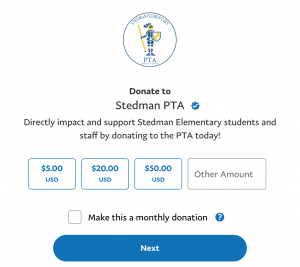 Our Vision:
To strengthen, enhance and encourage the educational and social environment of Stedman Elementary.
Our Goal:
To build and engage community in everything we do!
Interested in volunteering or making a donation to support a PTA initiative? Please send an email to pta.stedman@gmail.com.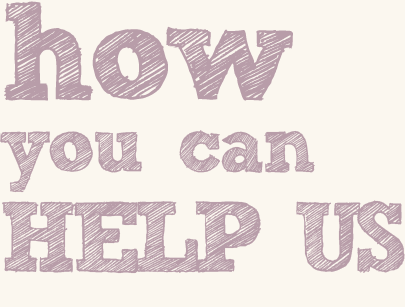 We have several ways that you can help support Stedman throughout the year both financially and with your time, here are just a few of the ways:
– Volunteer in a classroom
– Help assemble Blue Bags (Thursdays)
– Help coordinate a Field Trip
– Donate Supplies
– Shop with your Stedman King Soopers Card
– Turn in your Longmont Dairy Milkcaps
– Link your AmazonSmile purchases
– Attend Restaurant Nights
– Turn in receipts from Northfield
– Turn in your Box Tops
– Sell Butterbraids (November)
– Attend Stedman Events
Contact pta.stedman@gmail.com if you have any questions!
***
APOYA SU ESCUELA STEDMAN
Hay varias maneras que pueda apoyar la comunidad escolar de Stedman a lo largo del año, tanto económicamente como con su tiempo. Aquí son sólo algunas de las maneras:
– Ser voluntario en un salón de clases
– Ayudar a ensamblar las bolsas azules de los jueves
– Ayudar a coordinar un viaje de estudios
– Donar suministros
– Ir de compras con su Tarjeta Soopers Rey Stedman
– Donar sus Milkcaps lácteos Longmont
– Enlace sus compras de AmazonSmile
– Asistir Noches de Restaurante
– Donar sus Box Tops
– Vender Butterbraids (noviembre)
– Asistir los Eventos Stedman
Póngase en contacto con pta.stedman@gmail.com si tiene alguna pregunta!
***
CURRENT AREAS YOU CAN SUPPORT:
There are exciting things that the PTA is working on that currently need your help:
1. Financial Donations (support staff, supplies, mentoring, educational experiences, etc.)
2. Volunteer in a Classroom!
3. School Supply Fund: Due to budget cuts, we are in need of support for our general supplies fund. (We are especially in need of art supplies!)
All donations are tax-deductible.