Leadership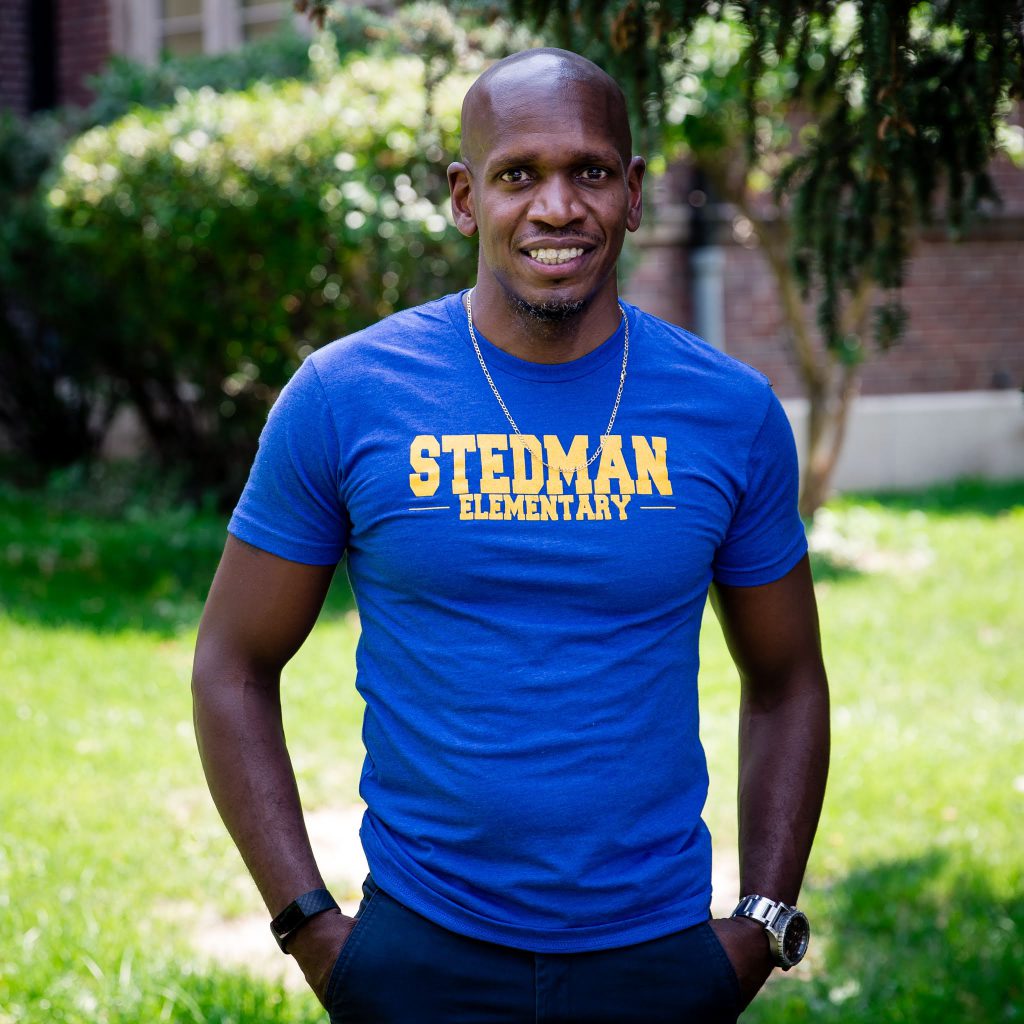 Principal, Michael Atkins – michael_atkins@dpsk12.net
Hi, my name is Michael Atkins. I am the proud Principal of Stedman Elementary. Our prevailing students walk the halls that carved the path which allows me to lead in Denver Public Schools (DPS) today. I have been a part of DPS since I was four years old. My experiences as a student, custodian, paraprofessional, teacher, assistant principal, and principal have given me a unique look into education. I use that lens to guide my work and journey today. I lead to ensure the students under my care have a different experience than I did. I lead in hopes of grabbing educators by the hand and walking with them step-by-step and side-by-side on a journey of intercultural development so we can serve ALL students and interact with our diverse world differently. Let's be the sweeping changes our communities need in this world.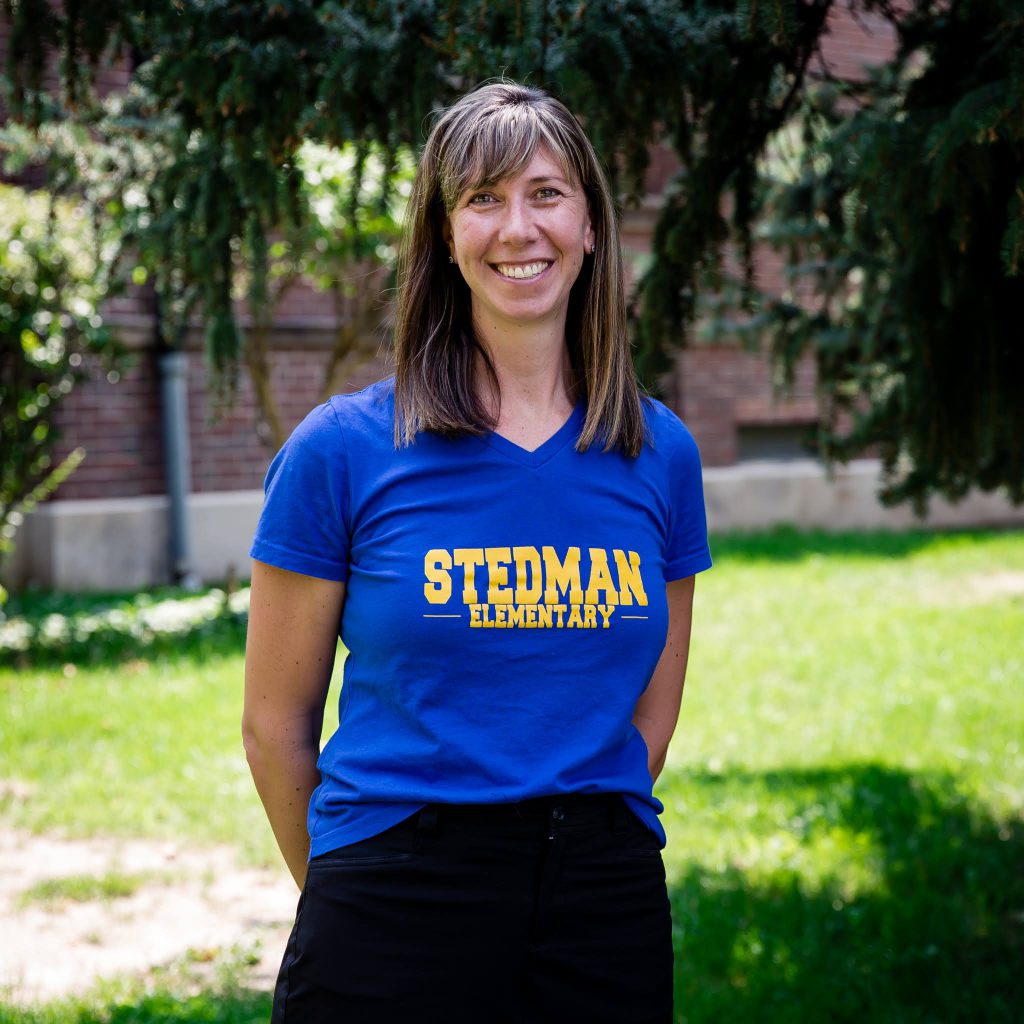 Assistant Principal, Adrienne Lopez – adrienne_lopez@dpsk12.net
Adrienne has worked as a public educator in both New York City and Denver for over 15 years with experience as a classroom teacher, interventionist, Dean and Assistant Principal. She holds graduate degrees in both Literacy and School Leadership. Adrienne lives in the nearby Whittier neighborhood with her two children (Stedman students), husband and black lab. She loves exploring our beautiful state with her family through skiing, hiking, camping and biking. Adrienne is honored to have the opportunity to continue to serve the Stedman community as Assistant Principal. She looks forward to being a part of the exciting growth of the Stedman community for years to come.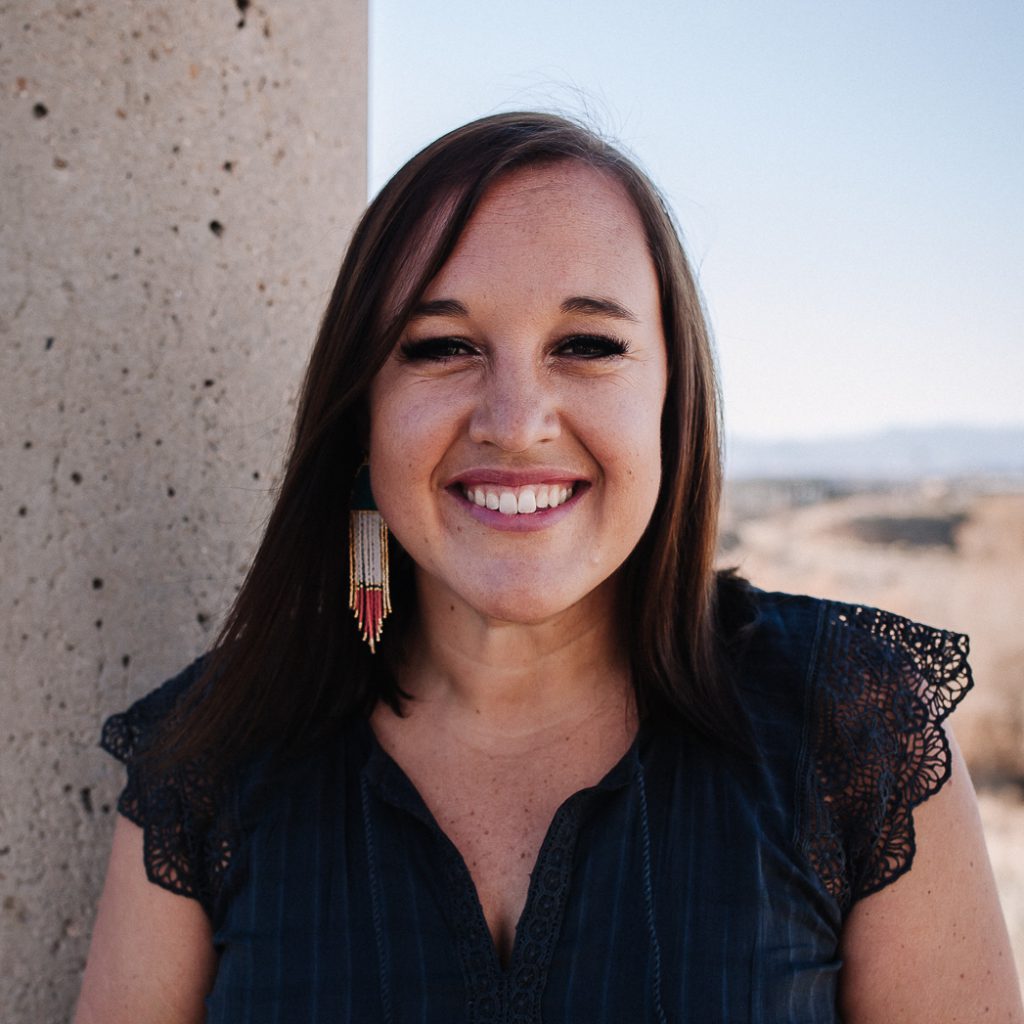 Dean of Culture & Family/Community Liaison, Ali Larson – alison_larson@dpsk12.net
Ali has a background in government, politics, and education, with a passion for equity and community activism. She served on the Washington, DC staff of a US Senator before returning to Denver to work for a former US Ambassador. Ali received her teaching license through the University of Colorado at Denver's Graduate Urban Community Teacher Education Program and taught social studies to students in Adams 12 Five Star Schools. In addition, she managed a successful campaign for a Colorado State House of Representatives candidate in the Denver Metro area and currently serves as an Editorial Board member of the Denver Journal of Education and Community. Most recently she has served as the Family & Community Liaison at Hallett Academy and here at Stedman.
Front Office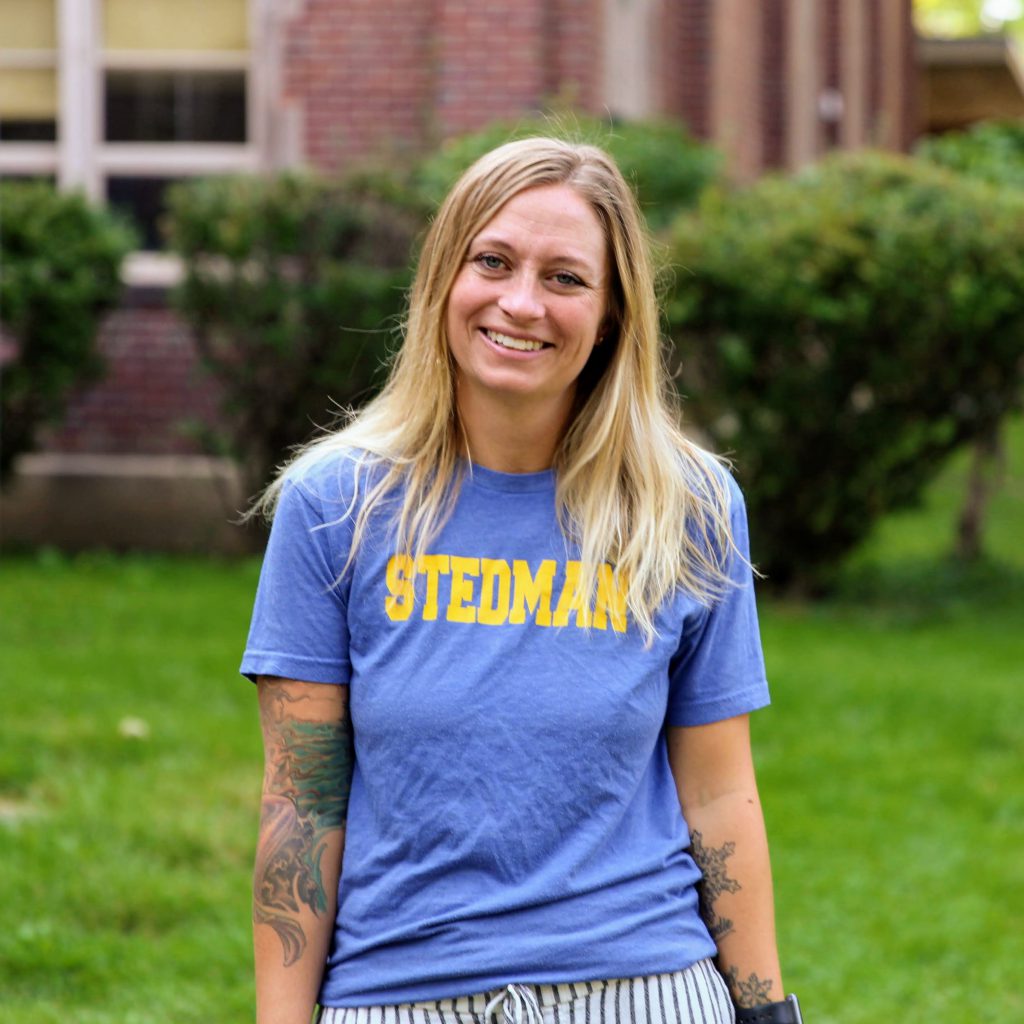 Office Manager, Kait Parsons – kaitlin_parsons@dpsk12.net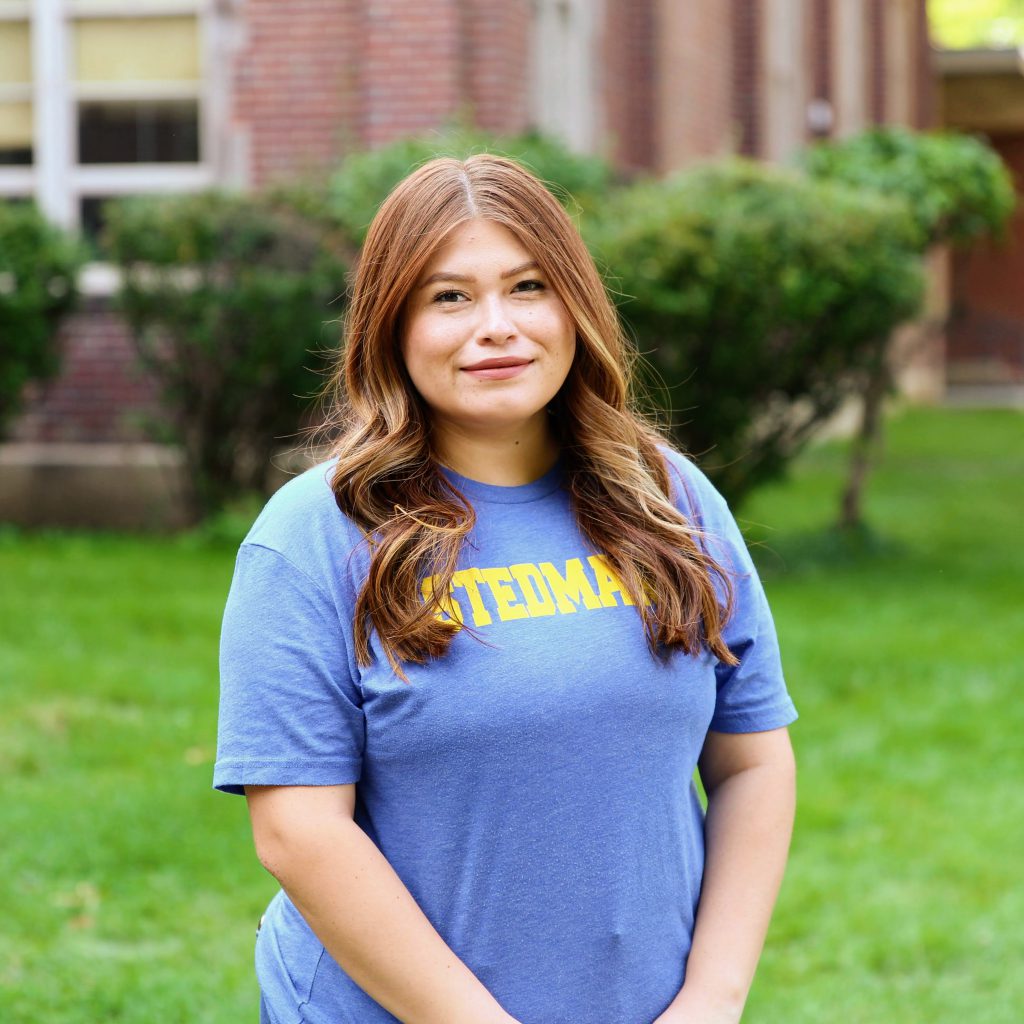 Office Support, Suze Deras – suzette_deras@dpsk12.net
My name is Suzette Deras but preferred to be called Suze. I'm excited to be at Stedman Elementary as secretary. I have a bachelor's degree in psychology. I've worked with children for 5 years in daycares and after school programs. I have also taught dance and yoga to children. When I'm not in the office I like to read, try new restaurants, spending time with family and friends, and of course take dance classes. I'm excited to learn more from the staff and students at Stedman!
Senior Team Leads
Crystal Griego (Early Literacy) – crystal_griego@dpsk12.net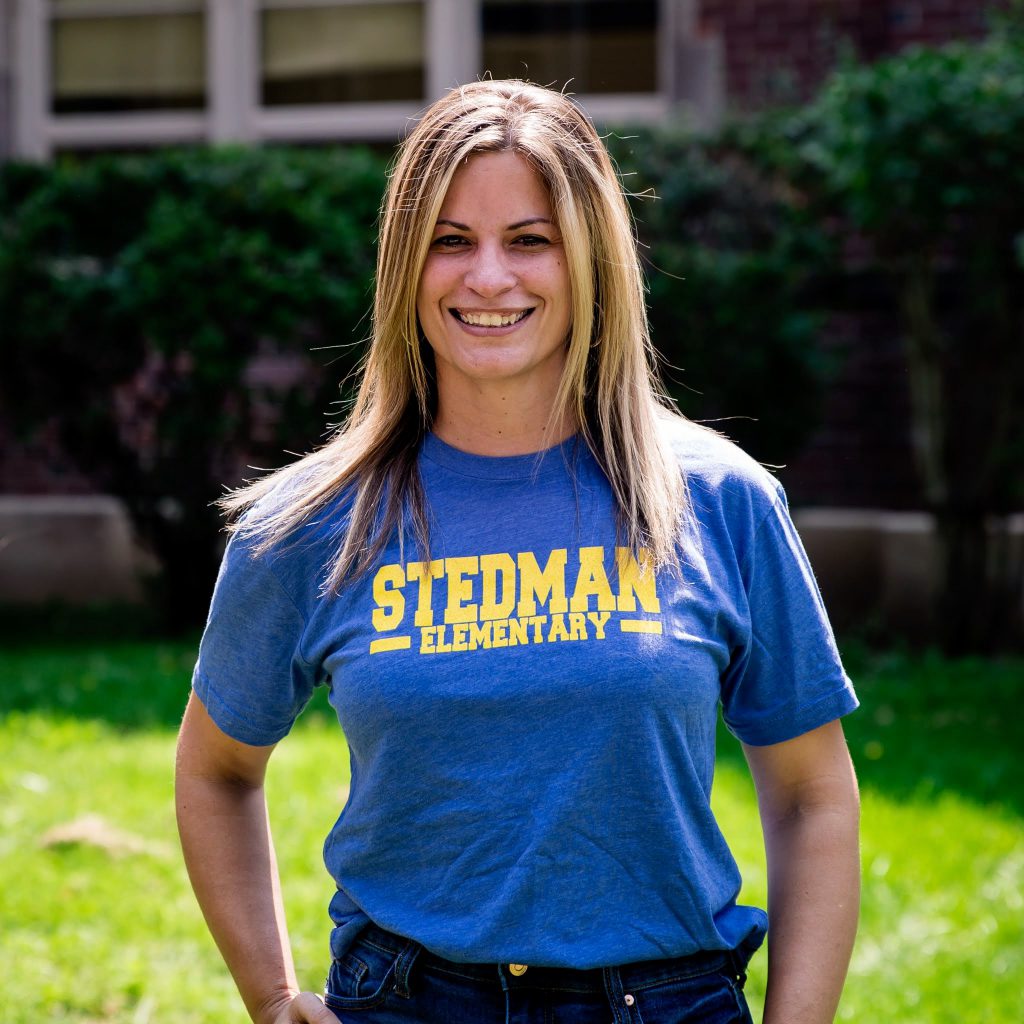 Olga "Jani" Martinez (Biliteracy & Language) – olga_martinez@dpsk12.net
My name is Olga Martínez. I'm from Puerto Rico. It's a pleasure for me to join to the team at Stedman Elementary as a second grade teacher in the dual language program. I have worked as a Spanish teacher for over 15 years. I hold a Bachelor degree in Education and a Master degree in Early Childhood. I'm a dedicated teacher and it is a wonderful opportunity for me to teach my native language. I'm so excited to share with my kids the wonderful world of reading, and my favorite story books for children are from the author Georgina Lázaro. I'm anticipating a great and fun school year!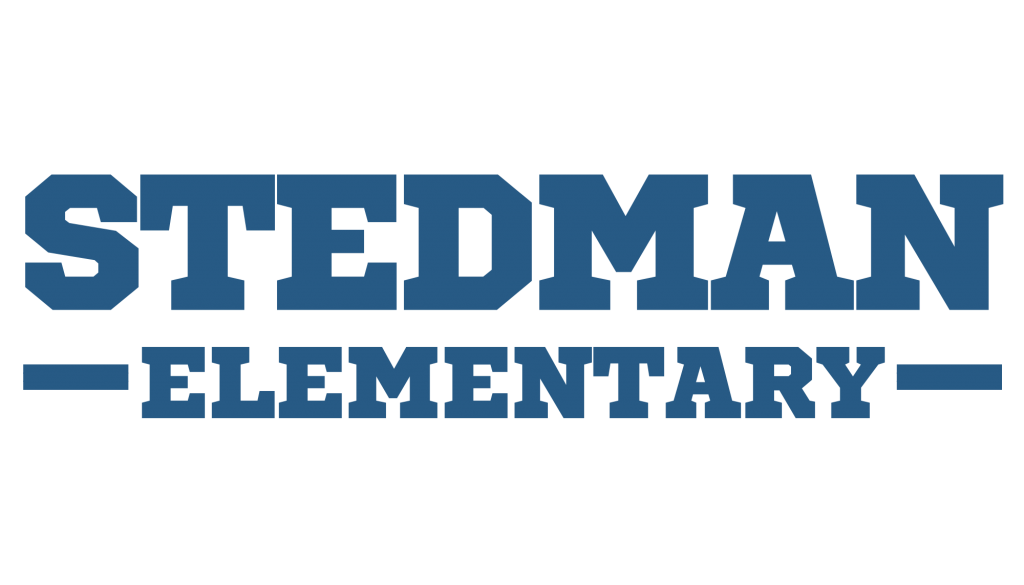 Christopher Landis (Math) – christopher_landis@dpsk12.net
I'm Chris Landis (he/him/his), and this is my 8th year teaching in DPS and my first at Stedman. I have previously taught Special Education, 5th grade in English and Spanish, and was the content lead for Math as well as a Senior Team lead at my previous school. I am excited to get to know the Stedman Community and be a part of all the great work we are going to do this year- I think the chickens are going to be really cool to get involved with! When I am not at school, I like to read sci-fi and fantasy novels, work in the garden, play volleyball in the parks around Denver, or spend time decompressing in nature.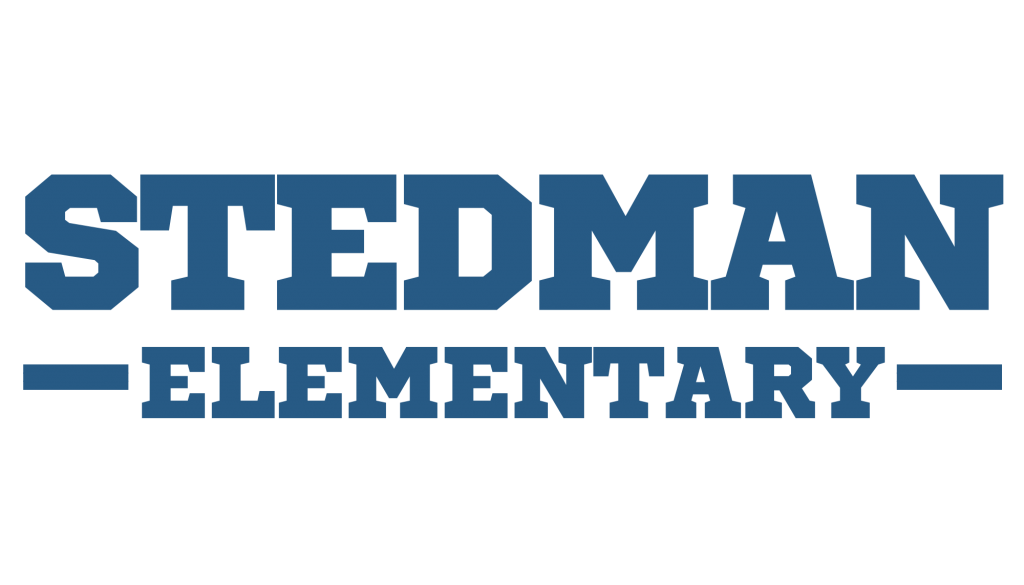 Zuri Hunter-Riley (Early Literacy) – zuri_hunter@dpsk12.net
Hello! My name is Zuri Hunter-Riley. I am new to the Stedman team this year 2022-2023. I've been working for DPS for the past 5 years and I've taught grades K & 1. My goal in the classroom has always been to co-create joy and produce an environment where students feel liberated. I graduated from Regis University with my bachelors degree in Elementary Education and I'll have my masters from University of Colorado this December 2022. In my spare time I find joy spending time with family, roller skating, and reading paperback books.
Teaching Staff
ECE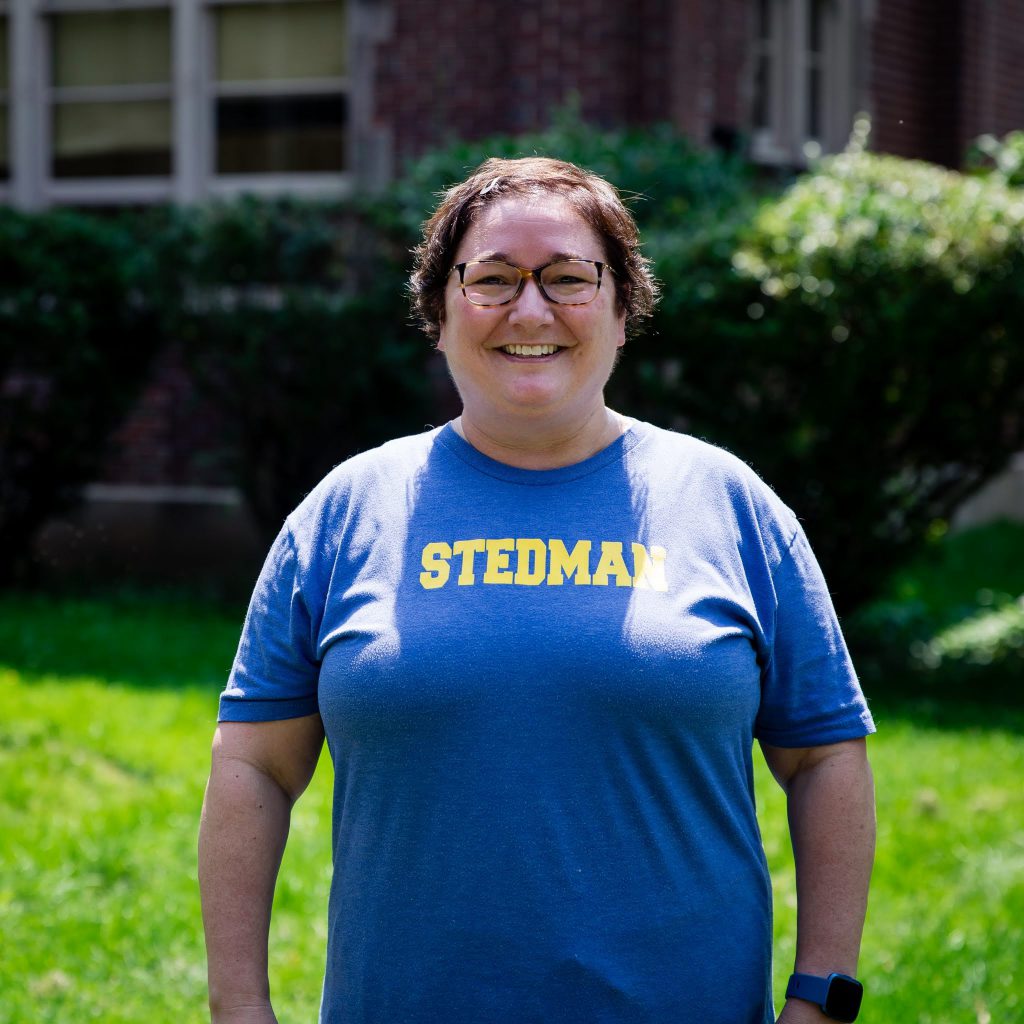 Jen Moran, ECE-4 English – jennifer_moran@dpsk12.net
I am a passionate person who tends to wear my heart on my sleeve. I love animals and have two Boston Terrors (terriers). Stedman has been a part of my heart for over a decade. I love this school and the families with all of my heart. I became a National Board Certified Teacher with an endorsement in Early Childhood a few years ago and am looking to go back to get my Master's.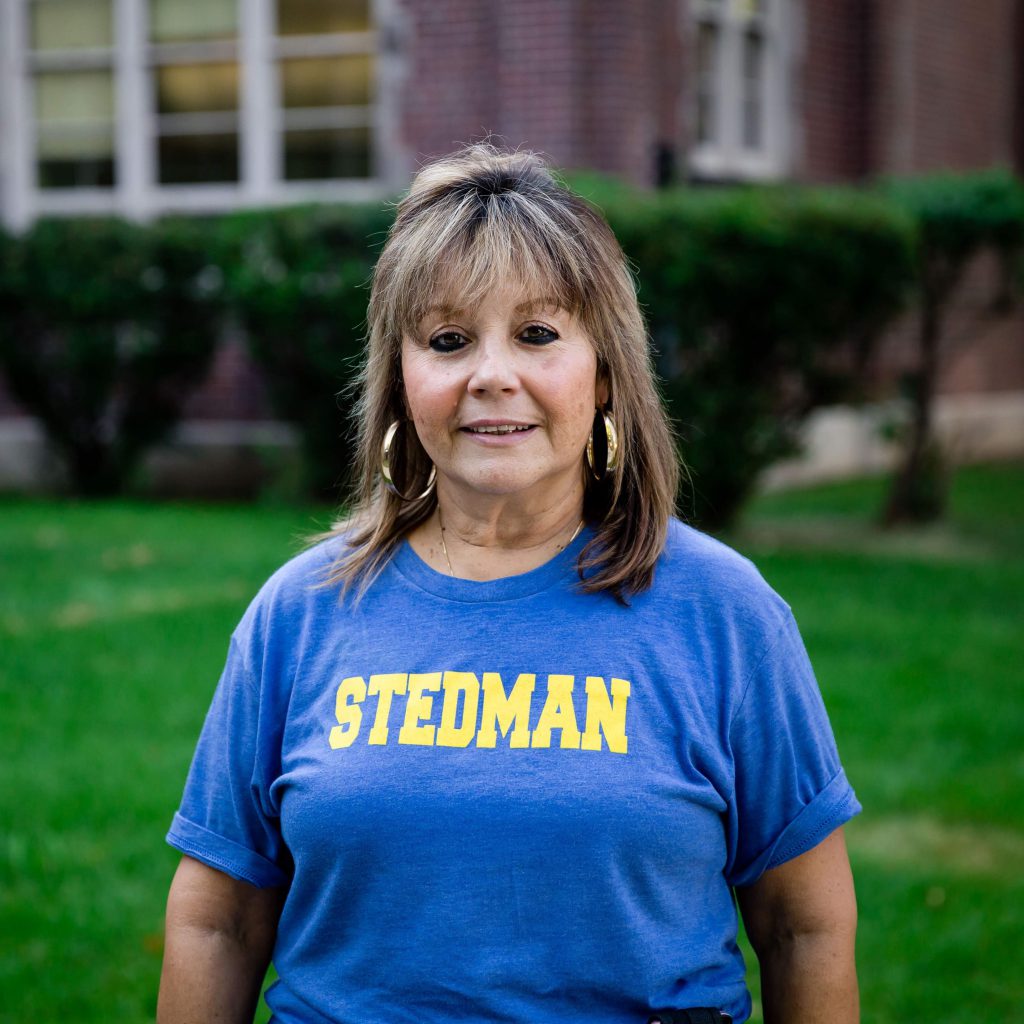 Isabel Stephenson, ECE-4 Immersion – isabel_stephenson@dpsk12.net
I am from Venezuela, South America, but I have been in the USA for more than 30 years and became a US citizen. I am a mom and a proud grandma of 3 wonderful kids, one of them I raised since she was almost four and now she is almost 21.
In my "free time " I like to go to the gym to keep myself healthy, and I look forward to going to the beach during our breaks. I love teaching the little ones because you can always make a difference in their lives. I also know how hard it is to learn in another language, so it has been my passion to help ELL students go through this process. I enjoy teaching at Stedman and being part of the ECE team and the Park Hill community.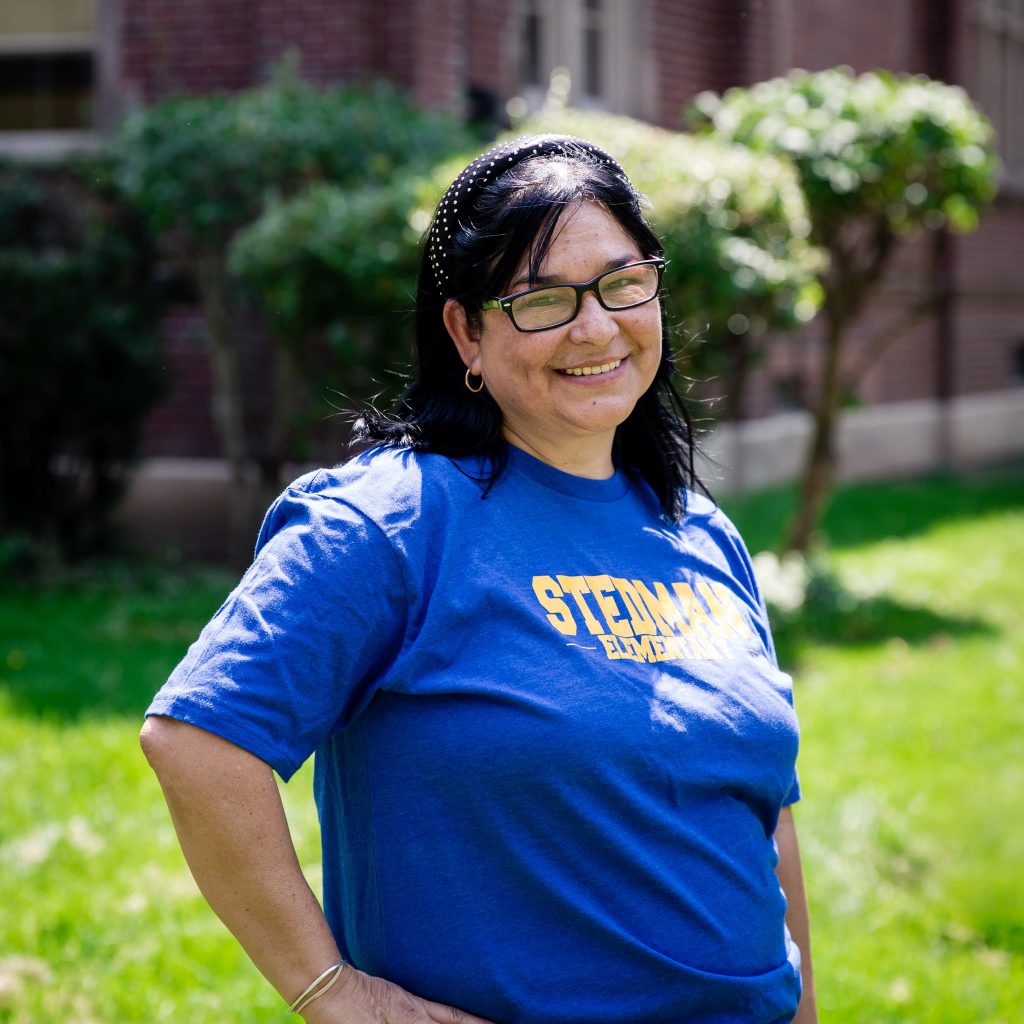 Patty Albujar, ECE-4 Immersion – lily_albujarortiz@dpsk12.net
My name is Lily Patricia Albujar Ortiz, but my students call me Mrs. Patty. I am honored to be on Team Stedman as the ECE-4 immersion teacher this year. I am originally from Peru, where I obtained a Bachelor degree in early childhood education and a Master's degree in Learning Disabilities. I first moved to USA to work for DPS as an ELA-S teacher 11 years ago. In total I have over 20 years of experience as a teacher of early childhood education in Spanish. I love to be able to teach the Spanish language as well as the Hispanic culture to create a new generation of bilingual people. I believe being able to speak different languages and understanding more cultures than our own opens the doors to incredible opportunities in this world. About my personal life, I have two beautiful children, a loving husband, and a precious dog. In my free time I like to be with my family and cook Peruvian food. I also love to dance, sing Karaoke and during vacation travel.
KINDERGARTEN
Patricia Landy (English) – PATRICIA_LANDY@dpsk12.net
Maria Carrillo (Spanish Immersion) – MARIA_CARRILLOPARRAGA@dpsk12.net
Dafne Arreola (Spanish Immersion) – DAFNE_ARREOLA@dpsk12.net
1ST GRADE
Amanda Hinkson (English) – AMANDA_HINKSON@dpsk12.net
Ana Salas-Lopez (Spanish Immersion) – ANA_SALASLOPEZ@dpsk12.net
Jamie Bushey (Spanish Immersion) – JAMIE_BUSHEY@dpsk12.net
2ND GRADE
Deborah Sims-Fard (English) – DEBORAH_SIMSFARD@dpsk12.net
Daniel Lugo (Spanish Immersion) – DANIEL_LUGO@dpsk12.net
Benjamin DeLawyer (Spanish Immersion) – BENJAMIN_DELAWYER@dpsk12.net
3RD GRADE
Dawn Romero (English) – DAWN_ROMERO@dpsk12.net
Rosario Cabrera (Spanish Immersion) – ROSARIO_CABRERA@dpsk12.net
Kyra Solomon (Spanish Immersion) – KYRA_SOLOMON@dpsk12.net
4TH/5TH GRADE
James Godbolt (English) – JAMES_GODBOLT@dpsk12.net
Lara Byrne (Spanish Immersion) – LARA_BYRNE@dpsk12.net
Brooke Trexler (English) – BROOKE_TREXLER@dpsk12.net
Kendra Bush (Spanish Immersion) – KENDRA_BUSH@dpsk12.net
Greater Than One Collective
The Greater Than One Collective (GTO) is a partnership of three community organizations, coming together to support students and families: CHIC, Launch, and Kids Above Everything.
Sadé Cooper – CHIC – sade@chicdenver.org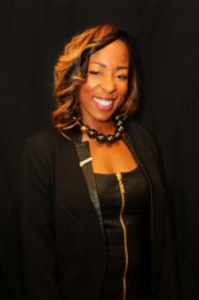 Sade is a native to Denver Colorado, although raised in Moreno Valley CA. her roots are deeply embedded in the Mile-High City. Returning to Colorado in 2000 to finish high school, and pursue a degree in Health Care Management, as a child, Sade' unceasingly had interest in becoming a doctor or financial advisor. Her passion lead her to pursue a career with U.S Bank in 2004. There, Sade' found her purpose and that was to serve and focus on her community.
Sade' commitment to her community has led her to several volunteer opportunities and community leadership roles. For Sade' Cooper, that meant giving back to Project Voyce, as a board member and Second Chance Home Ministries. Sade' also participated as a mentor for Goodwill's Summer Bridge Mentor Program and acted as an American Heart Ambassador.
Sade' continues to give back to her community, as the founder and Executive Director of C.H.I.C. (Collaborative Healing Initiative within Communities) C.H.I.C was created to help tackle the disparities and economic shortcomings that directly affect families, communities and members of local gangs, particularity that of the female population. C.H.I.C. work directly with females between the ages of 10-25 who are from low to middle-income communities imbued with violence, substandard living conditions, and inequitable educational systems. Sade' is a real steward for her community, changing lives one day at a time.
Justin Darnell – Launch – justin@launchnetwork.org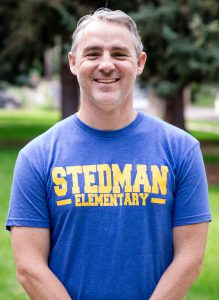 I am the co-founder and Chief Navigator of the Launch Network, and we are fortunate to partner with Stedman to serve our kids and families most deserving of support. Before co-creating Launch, I helped create and implement the Teacher Leadership and Collaboration strategy (2013-2017) and professional development systems for teachers (2011-2012) in Denver Public Schools. I also spent 6 years as a science teacher at Bryant Webster ECE-8, being selected as the 2010 Colorado Teacher of the Year, when I was incredibly humbled and fortunate to have shaken hands with President Obama. Read more here: https://www.cde.state.co.us/cdeawards/teacheroftheyear_2010
Kirk Stevenson – Kids Above Everything – kistevenson70@gmail.com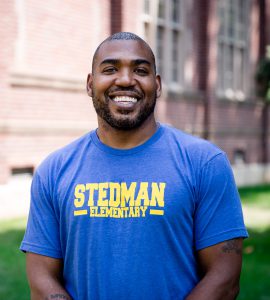 Kirk is the Co-Founder and Director of School Partnerships at Kids Above Everything (KAE). Kirk co-founded KAE because he saw a need and wanted to use his 20 years of coaching experience to make a difference in the lives of children who need it the most. He helps children see their value, builds their confidence, and holds them accountable by being a consistent presence and by showing unconditional love and support. Kirk recognizes the importance of developing the whole child and uses non-traditional approaches to engage the family unit to teach social emotional skills. Kirk is passionate and committed to impacting the youth who live in the neighborhoods he grew up in.
Dane Washington – Kids Above Everything – dane@kidsaboveeverything.org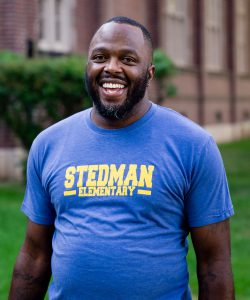 Dane Washington is Executive Director and Co-founder of Kids Above Everything. KAE is an outreach effort to lift the lives of students in NE Denver and supports students' positive identity develop through media and storytelling. Dane has a passion for the arts and media and does the work because he believes that education, equity, and equality are key in today's society. Dane has a passion for the work as the father of four sons, two that are currently scholars in DPS, as a product of Denver Public Schools, and a community partner. Dane is a volunteer football coach (10 years) for the Pirates Youth Football Organization.
Dominique Edmonds – Email: dom@launchnetwork.org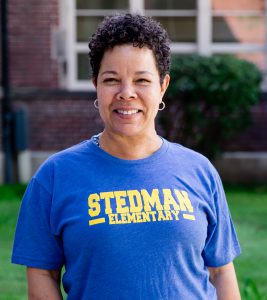 My name is Ms. Dominique, this is going on my fourth year as Restorative Practices Coordinator at Stedman. I initially started as a Secretary for three months. During this short period, I recognized a strong need to build relationships; administration/teachers, students/teachers, parents/staff & parents/teachers. I chose Stedman because I felt that I could be instrumental in bridging the gaps in relationship building. I have worked with youth in the Park Hill community for many years. Our students are challenged with many struggles and heartbreaks in their daily lives. Stedman is one place that truly believes in the Whole Child Team, and feels like home away from home.
This has been an amazing start of a new year at Stedman. My focus is to continue helping students and teachers address problematic behavior, by restoring relationships and repairing harm. With the additional supports in place, this year has provided an opportunity to do more preventative work, by pushing into the classrooms. I know that Stedman will continue to move forward academically, and will continue to provide a safe learning environment for all. We are a strong community growing together!
Yvette Crowe – Email: yvette@launchnetwork.org
Jambo, I am Yvette Crowe. It has been my lifelong dream to give back to the Park Hill community in which I was raised and to my Alma Mater Stedman Elementary. A few of my main goals are to promote equality, condemn bias as well as injustices through enhancing educational and social-emotional practices to embrace the Whole Stedman Family. In addition, I am a member of the Launch Network team here to support smooth take-offs and safe landings for all students. "Education is Rocket Science!"
Terri House
Romain Washington
---
Support Staff
Crystal Griego (Reading Specialist, Senior Team Lead) – crystal_griego@dpsk12.net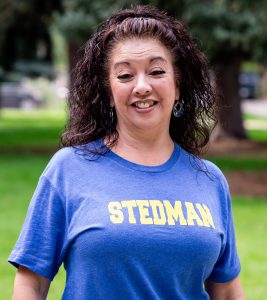 Samantha Sims (Mild-Moderate Teacher, Senior Team Lead) – Email: samantha_sims@dpsk12.net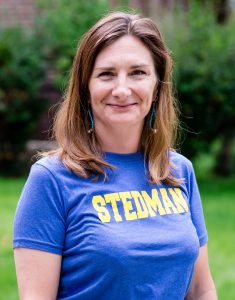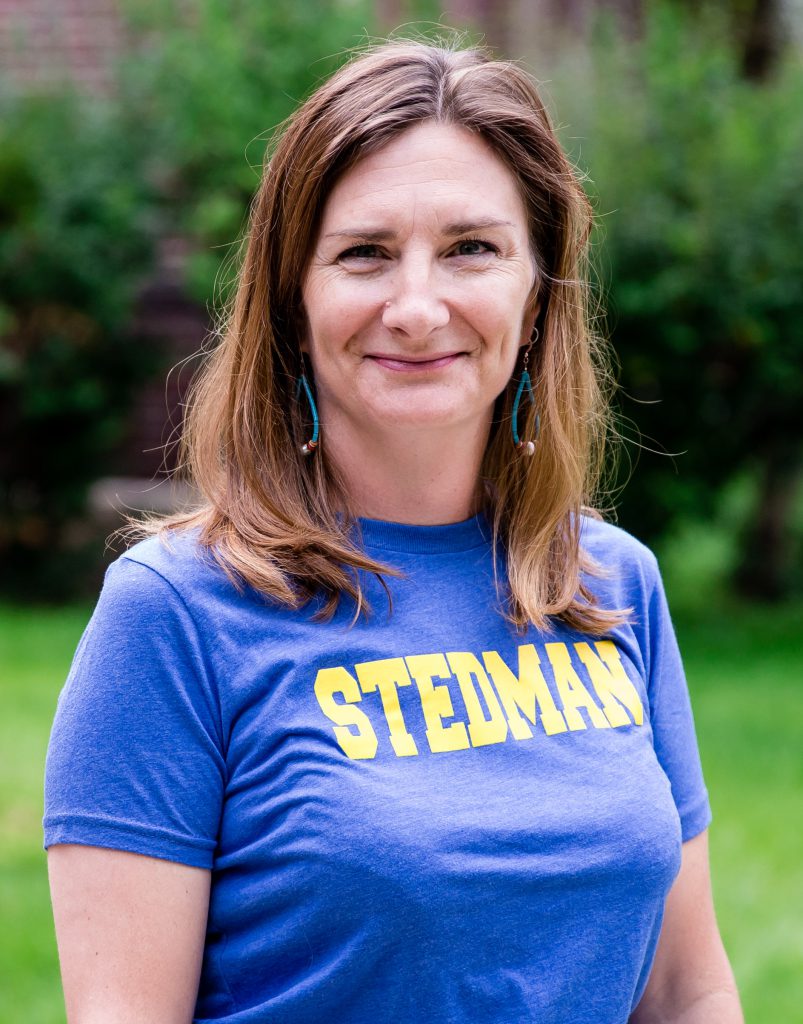 Megan Walsh (English Language Development) – Email: megan_walsh@dpsk12.org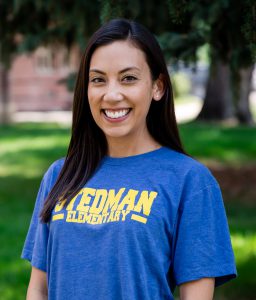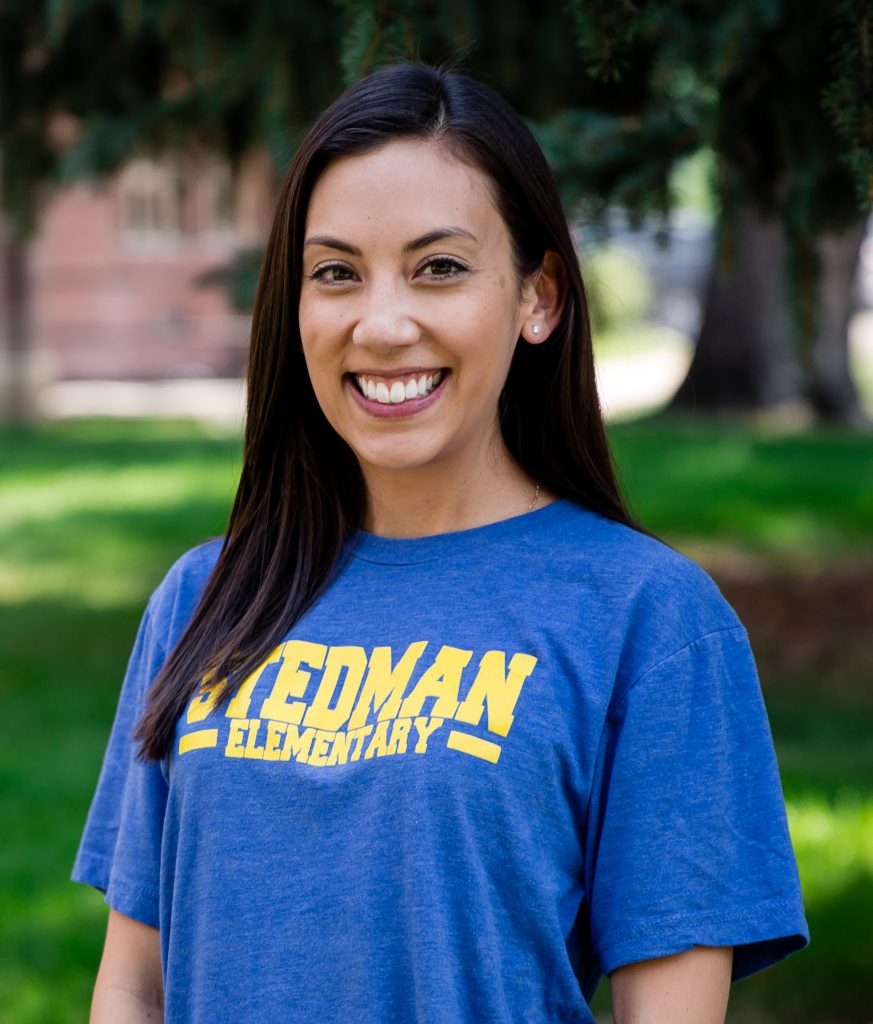 My name is Megan Walsh and this is my 6th year at Stedman! I am currently the ELD teacher with over a decade of teaching experience and a Master's degree with Linguistically and Culturally Diverse Education. I was born and raised in Denver and attended DPS schools up until high school. Upon graduating from CSU, I started my teaching career in New Orleans. It was there where I learned about the atrocious disparates in the educational system and have since worked in helping to ensure all students receive a worthy education. I have two young sons who keep me very busy! With my husband, we enjoy being outside, visiting museums, exploring new places, baking…and reading!

Rhonda Lee, Restorative Justice Coordinator – Email: rhonda_lee@dpsk12.org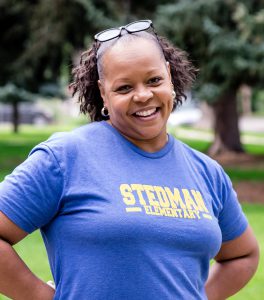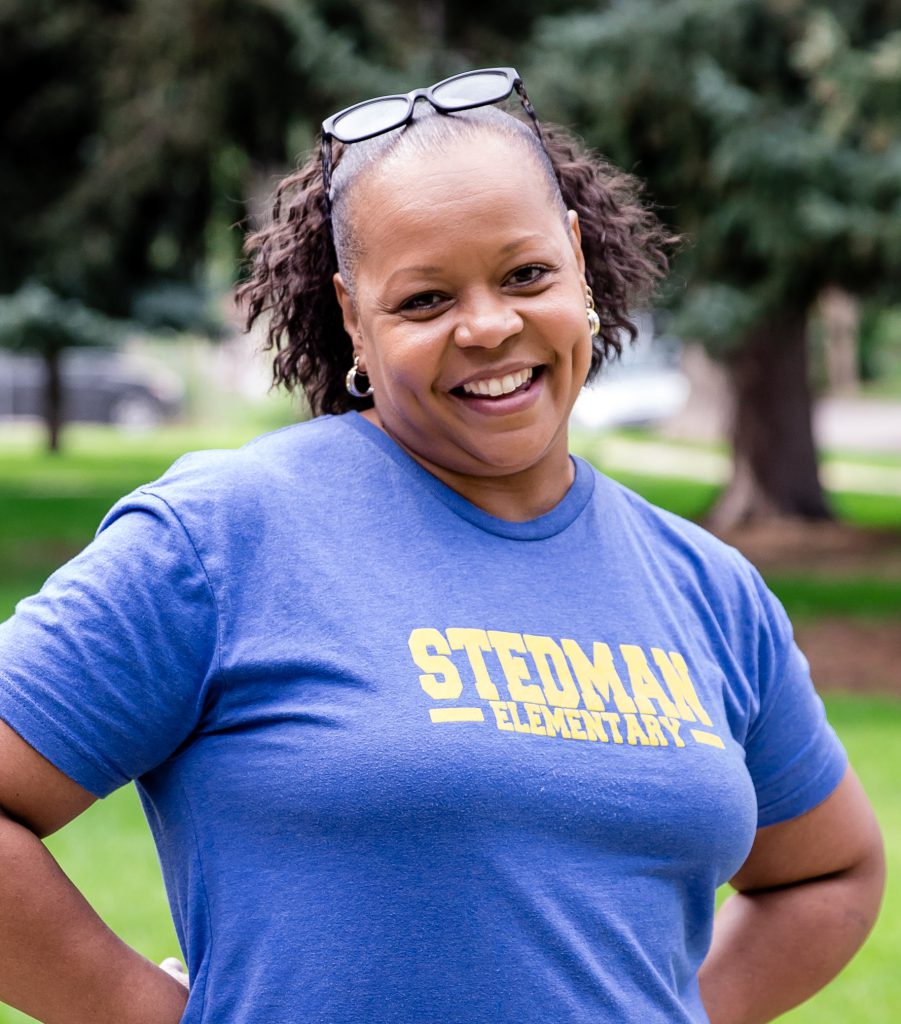 My name is Rhonda D. Lee and I'm the new secretary at Stedman Elementary. I started at Stedman in 2013 as a part of the cafeteria team but I always knew that I had more to offer. I've worked with children as a cheerleading coach, managed a beauty school and I have two beautiful daughters of my own. In my spare time I enjoy dancing, walks, and drawing. I'm glad I have the opportunity be a part of the Stedman front office team. GO STEDMAN KNIGHTS!!!!!
Heather Showman, Social Worker – heather_showman@dpsk12.org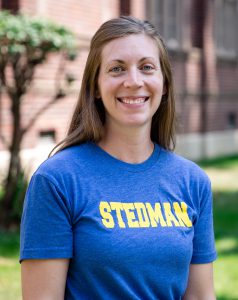 I am Heather Showman and am your School Social Worker! I started working at Stedman late in the 2016-2017 school year, and have loved getting to know our students and community! I was born in Indiana, but spent most of my childhood in South Carolina. Shortly after moving to Denver four years ago, I was surprised to learn that my Great Great Grandfather was a Denver native and I have had so much fun learning about my Denver roots!
Prior to coming to Stedman, I spent four years as a school social worker and school-based therapist on the Fort Apache Reservation in Arizona, then moved to Denver to work as a school-based therapist working with the refugee communities in the metro area. I love Indiana Basketball, Carolina Football, hiking, reading, and my two cats. I am excited to be a part of Team DPS and return to Stedman as your school social worker!
Jerri Succo, Technology Support – jerri_succo@dpsk12.org
Christine Webb, Speech-Language Pathologist – Christine_webb@dpsk12.org
Amy Barrett, Gifted/Talented – amy_barrett@dpsk12.org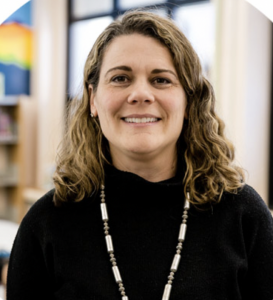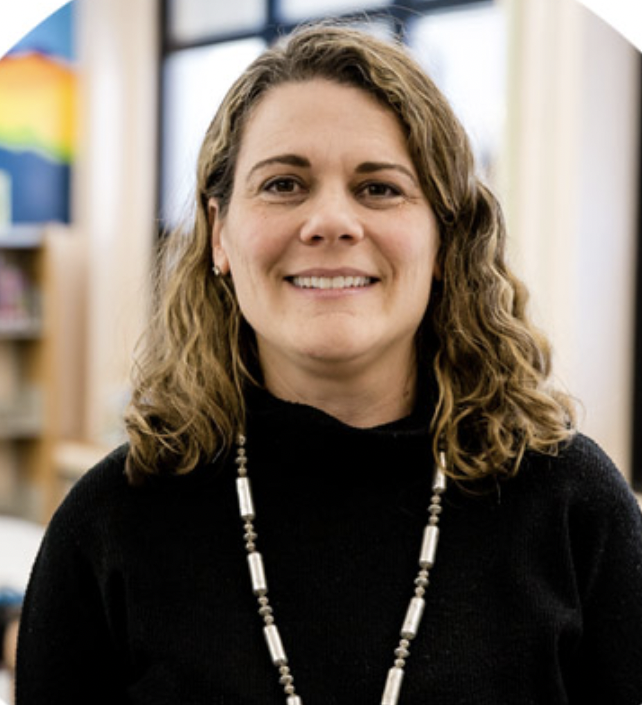 Emily Warren, Occupational Therapist
Ali Monroe Larson, Family Services Liaison – Email: alison_larson@dpsk12.org
---
Facilities Manager: Brandon Mercadel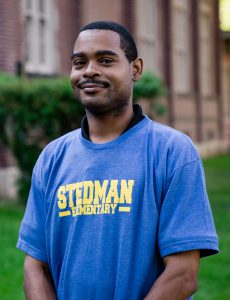 Facilities Assistant Crew Lead: Denise Hysaw
Part-time Custodian: Kevin Yearling
---
David Gilbert – Email: David_Gilbert@dpsk12.net